Maybe don't buy $400 Cyberpunk 2077 jackets off eBay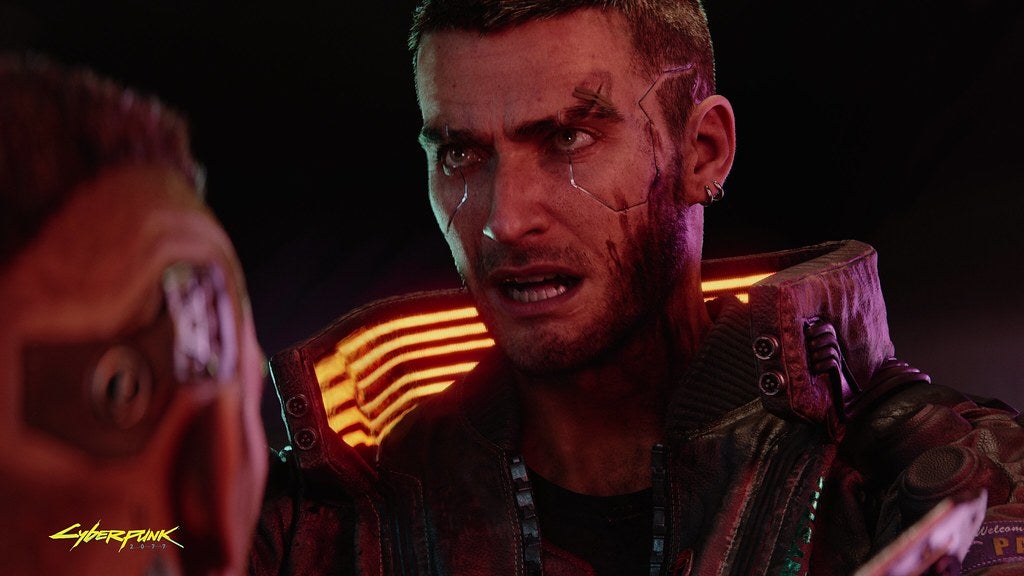 CD Projekt warns against picking up $400 Cyberpunk jackets online.
E3 2019 is coming to a close - and that means E3 merchandise is coming online. Visitors looking to make a few bucks have begun selling promotional tees, figures, and lanyards, but there's one item catching more attention than most.
Listings for a reversible Cyberpunk 2077 "Samurai" jacket have begun popping online. Intended for VIPs or CDPR staff members, the demonic jacket is now fetching high prices.
Eurogamer spotted a few going for $350 to $400. One is even going as high as $450. Blimey.
CD Projekt is, naturally, advising against this. Business development chief Rafal Jaki revealed that you'll eventually be able to buy directly from the developer.
Please don't buy the Cyberpunk 2077 jacket on eBay for 400 usd. The plan is to have a similar version in our store. pic.twitter.com/mzG033zGjJ

— Rafal Jaki (@GwentBro) June 13, 2019
Jaki has likewise been advising that the wait will be worthwhile. He doesn't know how much it'll cost in the end, but Jaki is certain it'll be less than $400.
Cyberpunk isn't the only big name being flogged on eBay. Eurogamer spotted everything from Borderlands3 swag to Watch_Dogs 3 pig-masks.
If it was at E3, it's probably up for sale. Just try not to get caught up.
If you're serious about more Cyberpunk, don't worry - the behind-closed-doors E3 demo will make an appearance at PAX West this August.