Cyberpunk 2077 dual wielding is not a thing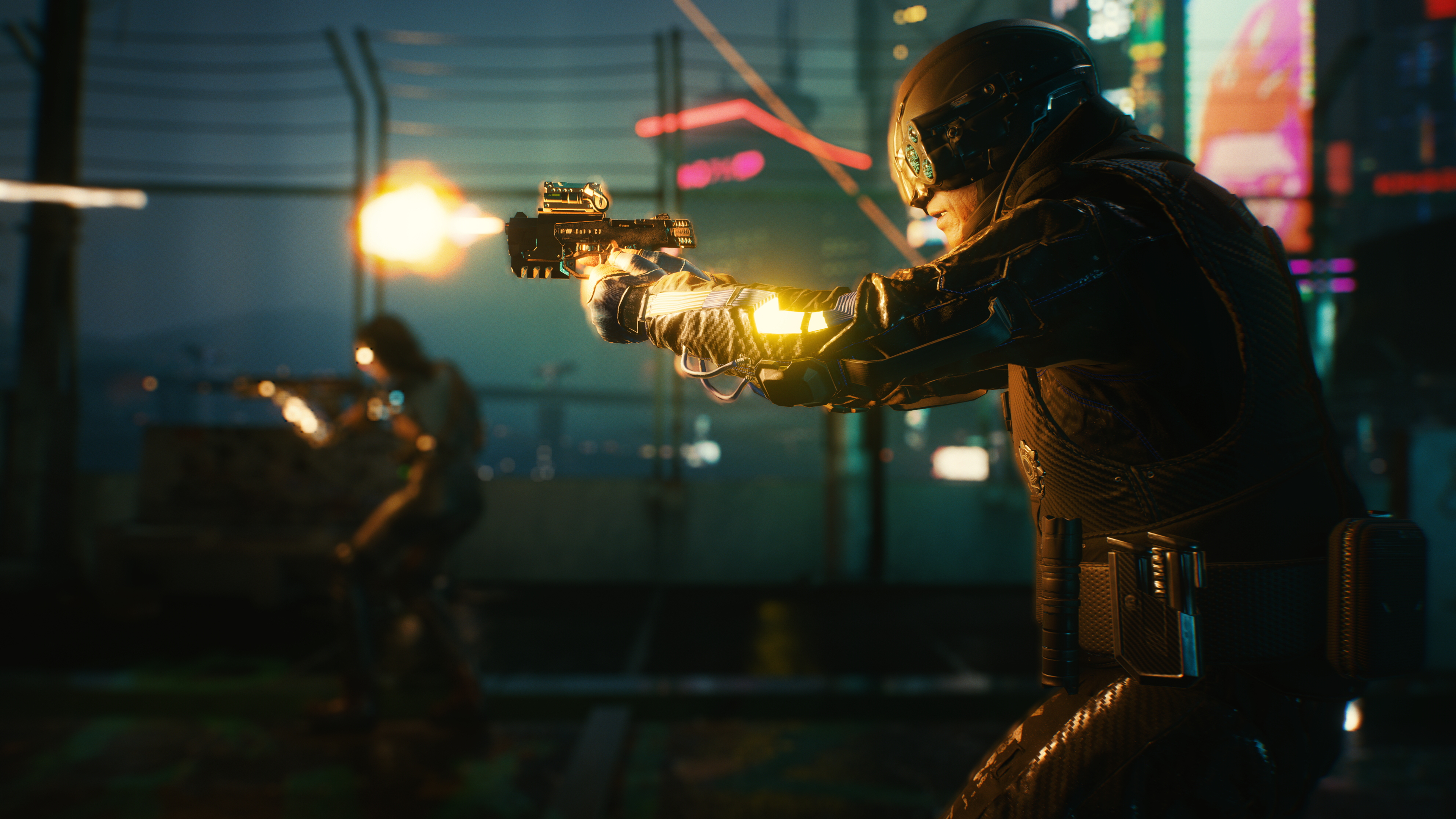 Sorry, CD Projekt Red recently confirmed that Cyberpunk 2077 dual wielding just isn't going to happen.

The news comes from Twitter, where a fan posed the question of Cyberpunk 2077 dual wielding. "I'm sure this question has been answered, but I'll ask it again real quick," he wrote. "Is dual wielding a thing? Does anyone know?"
CD Projekt Red Global Community Lead Marcin Momot was quick to respond. Check out Momot's tweet below.
No dual wielding. Sorry.

— Marcin Momot (@Marcin360) July 23, 2020
"No dual wielding," wrote Momot. "Sorry."
No beating around the bush either - plain and simple, Cyberpunk 2077 dual wielding isn't going to happen.
It's not the biggest deal in the world, but one thing that is remarkably strange about this is that the official statue of V, Cyberpunk 2077's protagonist, is... V, dual wielding pistols.
I still can't get over how nuts that statue is. V is doing an inverted wheelie on someone's face while jumping off a motorbike with two guns. How does one end up in such a situation. You tell me.
Anyway, I suppose people just thought, "V's dual wielding there, so clearly Cyberpunk 2077 dual wielding is a given." It's not!
That being said, the Mantis blades are technically dual-wielded, meaning that this likely only applies to guns.
In related news, the Cyberpunk 2077 Badlands area was recently revealed online. As it turns out, you're actually able to complete Cyberpunk 2077 without finishing the main quest, which seems a bit weird but is also kind of cool.
Meanwhile, Mox gang member Evelyn Parker – who we saw during the prologue gameplay from last month's Night City Wire – appears to have some sort of technologically-enhanced Wolverine claws protruding from her fingers.
If you're hungry for more Cyberpunk 2077, make sure you check out our hands-on impressions after spending four hours with the game. Alex called it "every video game you've ever played in one cybernetically-enhanced package."