Crytek UK wants Haze to be remembered "a little more gently than when it was released"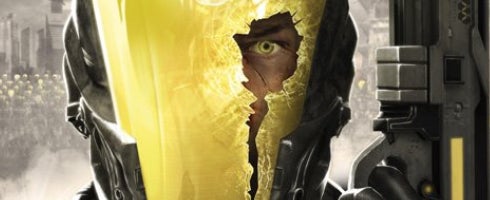 Remember Haze? That shooter from Free Radical, published by Ubisoft and was a PS3 exclusive? Didn't go down too well? Its developer wants you to remember it. A lot more "gently".
The developer now known as Crytek UK has told EG it wants the shooter, the last that was made under its former incarnation before going into administration, to be remembered a bit more kindly.
"We were surprised by how poorly it was received," said head Karl Hilton.
"We felt it had a lot of good elements in, which just didn't seem to get picked up at all.
"But it's a fickle industry and things move quickly. If you get a few things wrong and people pick up on it... And Haze wasn't a perfect product. Clearly it wasn't. But it wasn't as bad as some of the reviews and feedback made out."
Hilton adds the developer wants the shooter to be remembered the same way another one of its previous titles, Second Sight, was treated.
"It's interesting. Obviously time will tell," he said.
"Second Sight was another game we did that got pretty average reviews, but these days seems to be remembered very fondly. At the time when we launched that we were disappointed it didn't do better than it did because we felt it had a lot of good elements in it.
"I don't think anyone will claim it was an unrecognised classic, but maybe they'll treat it a little more gently than it got treated when it was released. That would be nice."
Haze released in May 2008 for PS3 from Ubisoft. It was, quite bluntly, shit, according to the reviews it got.
It has a 55 on Meta.