COD: Black Ops 3 video introduces specialists Prophet and Battery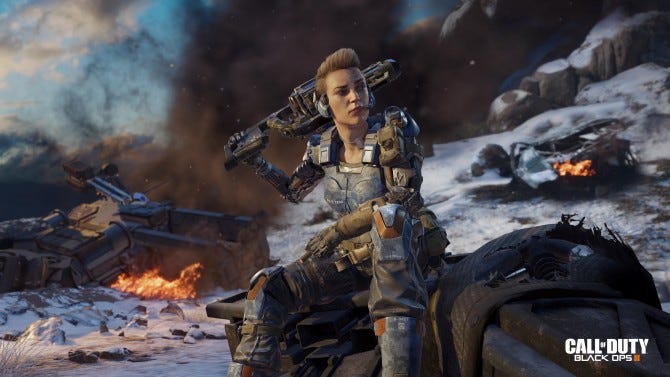 The Black Ops 3 beta kicks off this week, so to get prepared, check out a couple of specialists and loadouts you might want to give a whirl.
Will you pick Battery for her Kinetic Armor? Or will you use Prophet's Glitch when the action gets too hot? #BO3Beta https://t.co/cm2RCkMhMY

— Call of Duty (@CallofDuty) August 16, 2015
Prophet's Glitch ability looks to be very handy in tight spots while Battery's Kinetic Armour means she can charge in like a bull in a china shop.
We also get a glimpse of some of the weapons and perks available for these two classes.
The beta begins at 12am PST on August 19 for the PS4 beta, and 12am PST on August 26 for PC and Xbox One.