Chart-Track slaps Pachter over MW2 sales doubts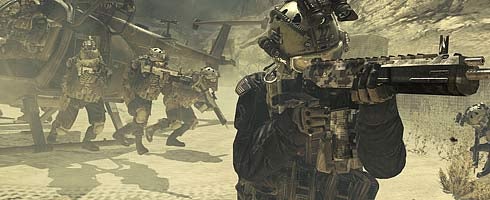 Chart-Track's defended its 1.23 million day one UK sales figure for Modern Warfare 2 in the UK, following Wedbush Morgan's Michael Pachter casting doubt on the number last night.
"UK retailers have been at the forefront of electronic data capture for decades, which in turn allows us to capture daily sales from 99 per cent of retailers on our panel," said CT director Dorian Bloch, talking to GI.
"That's over 6000 retail outlets plus all the etailers - currently 25 different store fronts."
Pachter told VG247 overnight that Broadpoint AmTech's Ben Schachter's day one estimate of 7 million units for MW2 was "very reasonable... if we accept that the UK figure is accurate. My guess is that it's not."
Pachter himself put the day one number at around 4 million. Hit the GI link for a fuller explanation of how Chart-Track arrived at its figure.