Call of Duty: WW2 Zombies plot "based on real events"
Call of Duty: WW2 grants us the funniest quote of the week, and it's only Monday.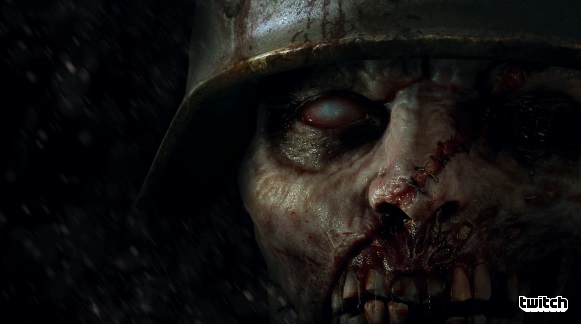 Call of Duty: WW2 is going back to the franchise's roots, but bringing more modern touches with it - including the Zombies mode.
You might expect Sledgehammer to compromise on the fashion for historical authenticity when it comes to the undead hordes, but this is apparently not the case. In an EDGE feature mined by the good citizens of Reddit, Sledgehammer boss Glen Schofield said the plot of Call of Duty: WW2's Zombies mode will include some "really authentic stuff" and be "based on real events".
You probably don't need to be told that this means the events of Zombies, which are entirely fictional, will take place in the context of real historical events - and not that Sledgehammer is suggesting zombies really played a role in the second World War. Nevertheless the quote has become the source of a fair bit of amusement in gaming circles today, and thus we dutifully report it.
The full feature had much more to say about the upcoming shooter, so take a peek at the latest issue if you fancy learning more about it and didn't pre-order the moment you learned Call of Duty: WW2 doesn't have infinite sprint, or whatever.
Call of Duty: WW2 releases in November for PC, PS4 and Xbox One (and maybe Switch).
Call of Duty is always one of the biggest games of the year, but the renewed enthusiasm for WW2 suggests this release will be a bit more exciting than the tepid reception we saw last November.