Call of Duty: WW2 Switch version speculated due to Beenox social media posts, CoD website update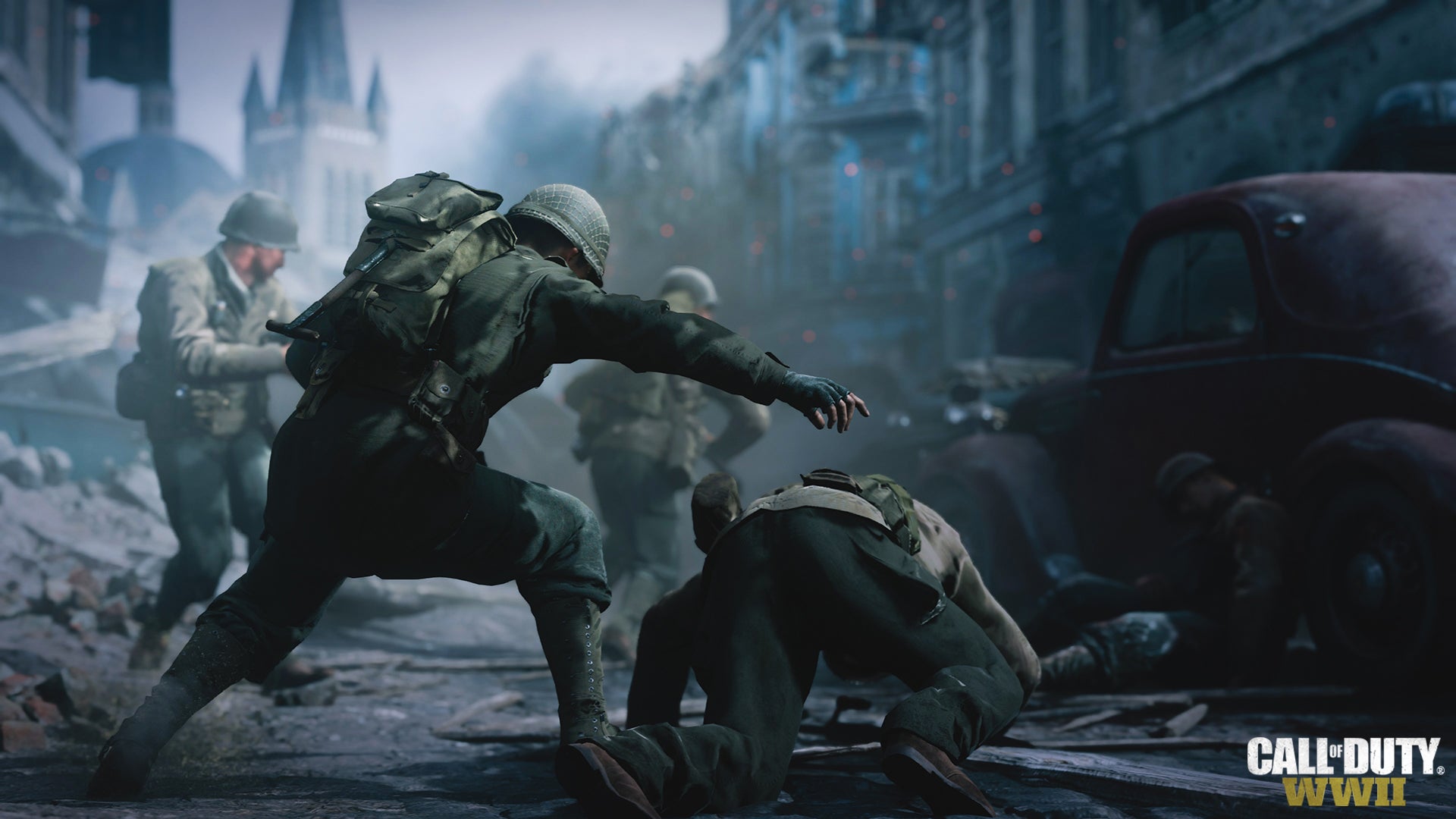 Will Call of Duty: WW2 see a release on Nintendo Switch? That's the theory at the moment, due to a recent update to the Call of Duty website and a tweet from Activision-owned studio Beenox.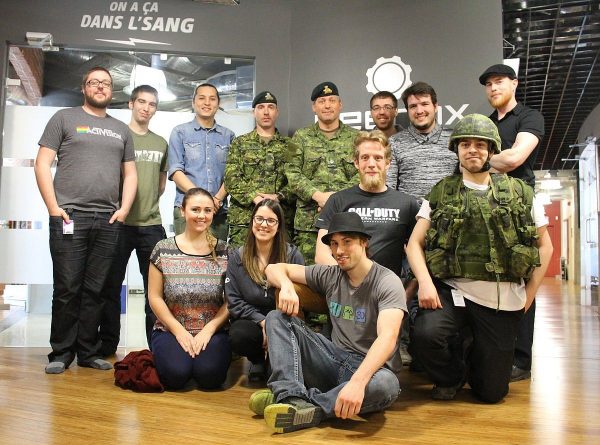 It all started last Friday when the Quebec-based studio Beenox tweeted the image above of team members posing with two representatives from the Canadian army.
If you look at the image, you'll see two of the dev team members wearing Call of Duty t-shirts: one for Modern Warfare Remastered, and the other Call of Duty: WW2.
Beenox worked alongside Certain Affinity and High Moon Studios with Treyarch on Modern Warfare Remastered, which was included with the Call of Duty: Infinite Warfare Legacy Edition.
The team was also responsible for the PS3 and Xbox 360 ports of Black Ops 3.
So, seeing a team member wearing a Modern Warfare Remastered shirt isn't unexpected, and since Activision owns the studio, it wouldn't be unheard of in the slightest for one to be wearing a WW2 t-shirt either.
Still, it got many talking due to the fact they met with members of the armed forces. Then again, the meeting could just be research for Treyarch's World War 2 game, considering Canada entered the war in 1939.
Possible explanations aside, come Friday another interesting nugget came to light when folks noticed an update to the Call of Duty website.
When Black Ops 3 was released, the ability for Call of Duty account holders to link their Nintendo account was removed. It didin't return with the release of Infinite Warfare either, according to PvP Live.
With the latest site update, however, Badfive noticed the option had returned. A screenshot was posted clearly showing the ability to link a user's PlayStation, Xbox, Steam and Nintendo accounts.
Furthermore, an anonymous source told the site the Switch version would be announced via a two-hour-long Nintendo Direct Presentation around the time of E3 2017. The site clearly stated to take this last bit as rumor, despite having complete confidence in the source.
All of that in mind, we decided to test the ability to link our Nintendo and Call of Duty Accounts for ourselves, not that we doubted Badfive in the slightest.
We went to the official CoD website, set up a Call of Duty account, and sure enough, the option to link our Nintendo Account was available. We took our own screencaps and posted them below.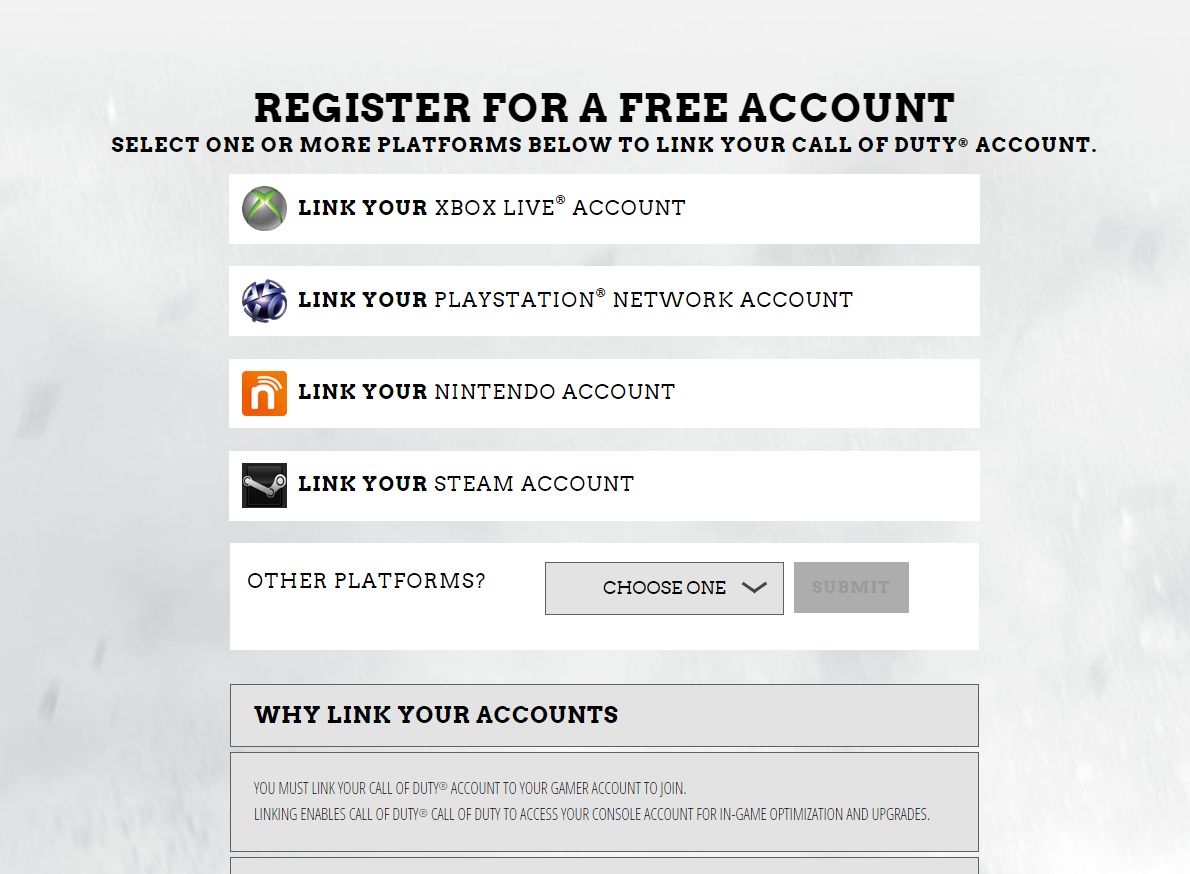 And there you have two examples of why folks are speculating Call of Duty: WW2, or a variation of, is heading to Nintendo Switch. Whether this is indeed the case or not isn't known at present. Activision has not announced plans for a Switch release.
However, if the shooter is indeed coming to Switch, an announcement during Nintendo's Treehouse Live presentation at E3 2017 is a safe bet.
Until then, it's best to file all of this away as speculation.
Call of Duty: WW2 releases on PC, PlayStation 4, and Xbox One November 3.