Call of Duty: Black Ops Cold War gets Nuketown today and double XP for the rest of the week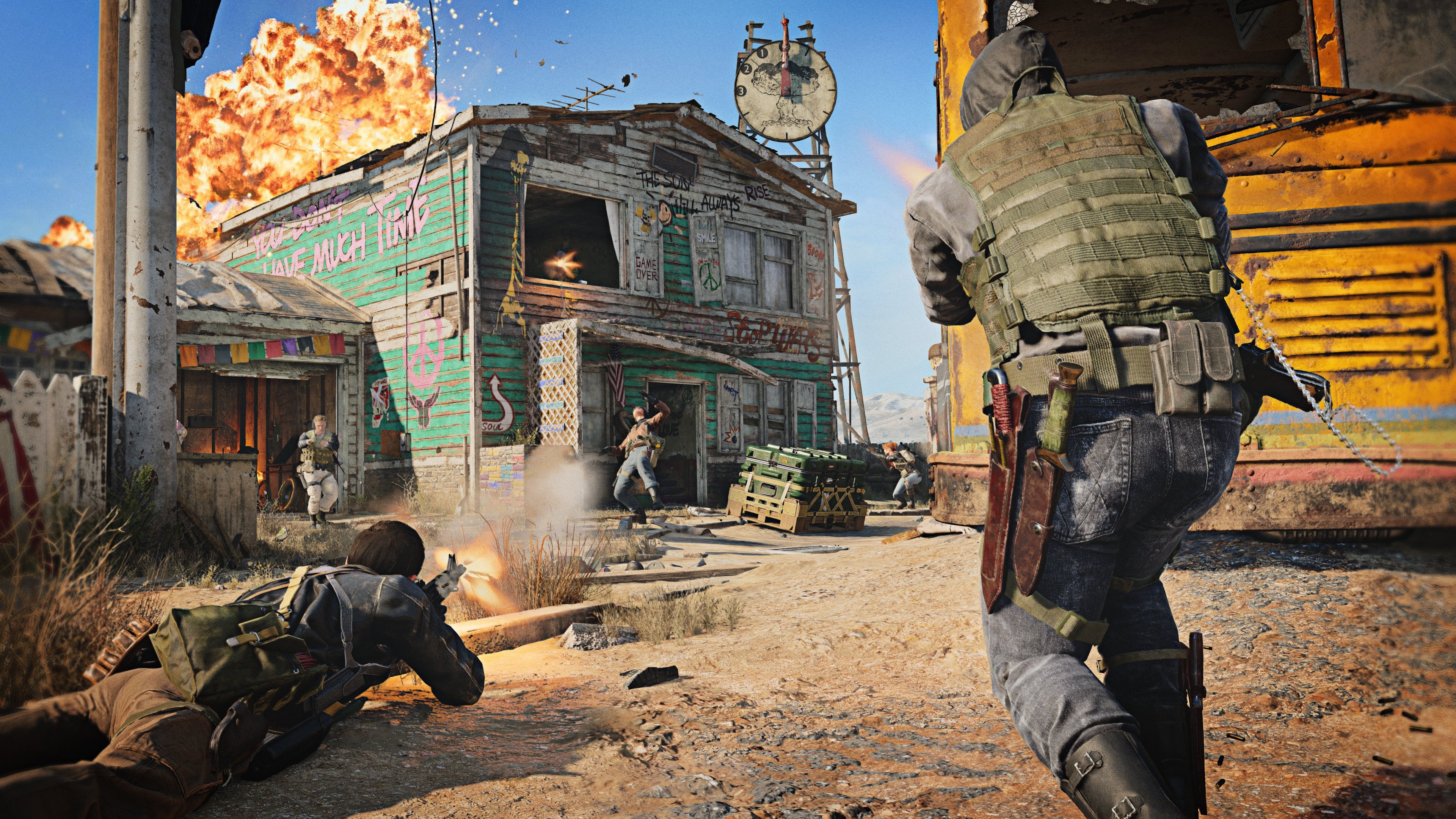 Call of Duty: Black Ops Cold War's first post-launch map arrives today alongside a new patch.
Just as we got done downloading the recent Call of Duty: Black Ops Cold War patch, Treyarch is already here with another one. Today's update is, of course, the one that brings Nuketown '84 to the game as its first free map.
The update arrives on all platforms today at 10am PT, 1pm ET, 6pm GMT - the usual reset time for Call of Duty. This is also when double XP and double weapon XP kick off, and will continue to be available all the way until Monday, November 30.
And, as with most new map releases in Call of Duty, you'll find a dedicated 24/7 playlist for Nuketown '84.
As for the patch itself, Treyarch revealed that it brings a couple of bug fixes and stability updates. Spawns have been adjusted in multiplayer on certain maps playing certain modes, and a few other various bugs have been fixed across multiplayer and Zombies.
See the full change log below.
Multiplayer
Adjusted Hardpoint spawn logic to reduce average travel time to active Hardpoints.
Adjusted enemy weighting for spawns in Crossroads Strike and Armada Strike.
Addressed a UI error that could sometimes occur when loading into a match of Fireteam: Dirty Bomb on Ruka.
Addressed an issue that would prevent Flak Jacket from properly protecting the player from explosive damage in Hardcore modes.
Zombies
Addressed an issue where the player could earn Field Upgrade charge while their Ring of Fire was currently activated.
Addressed an issue that sometimes caused zombies to use their ranged attack unexpectedly.
Addressed a rare issue that could rarely cause the Megaton to be permanently invincible after splitting.
Added various stability fixes.