Call of Duty: Black Ops 4 - Treyarch working on making camos usable in Blackout, changes to the map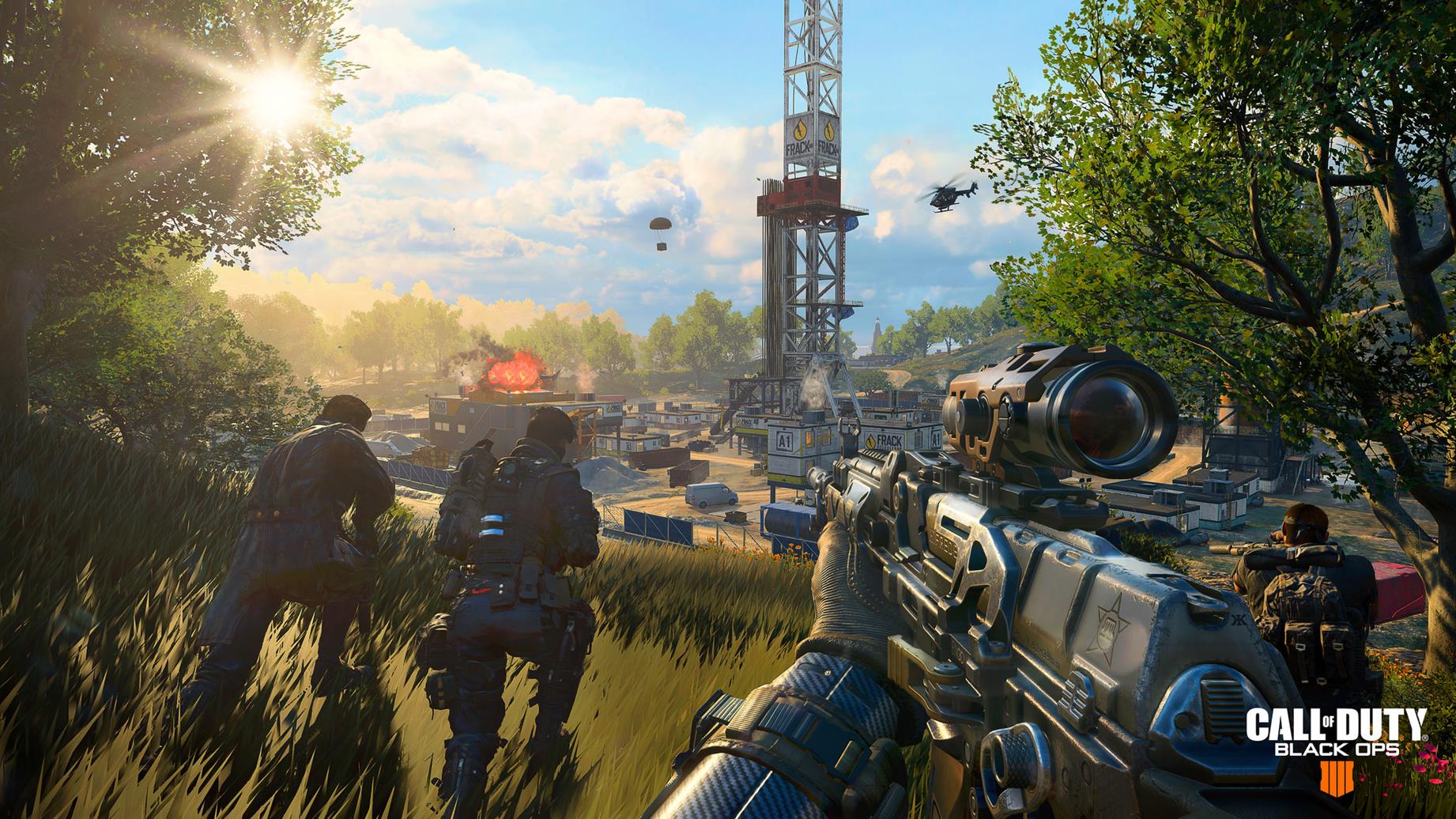 Since Call of Duty: Black Ops 4's release, one of the most commonly requested features has been the ability for weapon camos to be usable in Blackout.
Call of Duty: Black Ops 4 developer Treyarch has yet to allow players to do that, but this is changing soon. Studio design director David Vonderhaar has confirmed on Twitter that the studio is working on the feature right now.
Though Vonderhaar didn't reveal any other details, it's safe to assume that any camo you have unlocked in multiplayer can be used on the same weapon in Blackout. It's not yet clear if camos can be set universally, meaning whatever you picked for your weapon will apply to both modes, or if players will be able to set them separately.
We are working on it. No, wait. Let me try that again. WE ARE WORKING ON IT RIGHT NOW. https://t.co/YpiCfVi7gv

— Lord Vonderhaar (@DavidVonderhaar) November 28, 2018
One other question Vonderhaar commonly gets on Twitter has to do with changes to the Blackout map. The map has changed slightly from the beta, and weekly updates alter Zombies boss spawns, but that's about it. We have yet to see any meaningful changes to the layout, or even weather/time of day updates.
Treyarch previously said map changes, whether for seasonal events or balance reasons, are certainly possible. Now, the studio's design director has confirmed that while he can't give a date, he has played an updated version of the Blackout map.
It's good to hear this is happening at least, even if we don't yet have an idea about the scope of these changes.
I am not allow to say, but it *is* happening. I've played it. https://t.co/oU6AfGfaS2

— Lord Vonderhaar (@DavidVonderhaar) November 28, 2018
The most recent Call of Duty: Black Ops 4 patch brought with it new versions of two multiplayer maps, and added a new (returning) game mode with Safeguard.