Call of Duty: Warzone update nerfs Sykov pistol just a few days after it arrived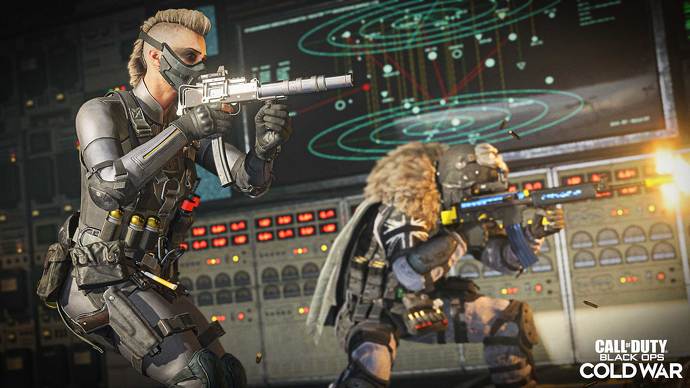 Raven Software has nerfed the immensely over-powered Sykov pistol a mere three days after it launched in battle royale Call of Duty: Warzone.
Last week, around the same time Warzone was just about finding its feet post-AUG nerf, the Sykov pistol emerged to start really messing things up at close range all over again.
For context, the Sykov is a Modern Warfare pistol that's been hiding in the game's files for a while – some players managed to access it by randomly finding it in Warzone, and some players managed to secure it in multiplayer or co-op. Given that the gun became accessible to more people towards the end of Season 2, it already posed a massive problem for players in-game.
Good news, then, that Raven has managed to severely nerf the weapon already. As per a set of patch notes on the developer's site, here's how the gun has changed:
Sorokin 140mm Auto (Sykov)
Akimbo (Sykov)

Movement speed reduced by 5%

80 Round Drums (Sykov)

Movement speed reduced by 5%
ADS movement speed reduced by 7%

When equipping the Sykov with the Sorokin 140mm Auto and the Akimbo* attachment, damage is reduced by 25% and capped at a minimum of 19.
As per a clarification posted to Twitter after the patch notes went live, the damage reduction applies only when you're using both the Sorokin 140mm Auto and the Akimbo attachments – it's not just a blanket 25% damage decrease.
Elsewhere in the patch notes, the problem of missing scope glint for Modern Warfare weapons has been fixed. The RC-XD, which was quietly added to Buy Stations, has also been restricted to the Containment Monitors.
Still, it's a pretty intense nerf overall, and one that will hopefully make Warzone a little more fun to play as we head into Season 3 proper and take in the massive Nuke Event that's set to take place on April 21.
Here's hoping we don't see another quite so broken gun anytime soon... after all, the Sykov isn't the first time this has happened (we're looking at you Diamatti and Renetti).