Call of Duty: Black Ops 4 questions answered - how to use COD points, Dark Ops, splitscreen, Blackout offline and more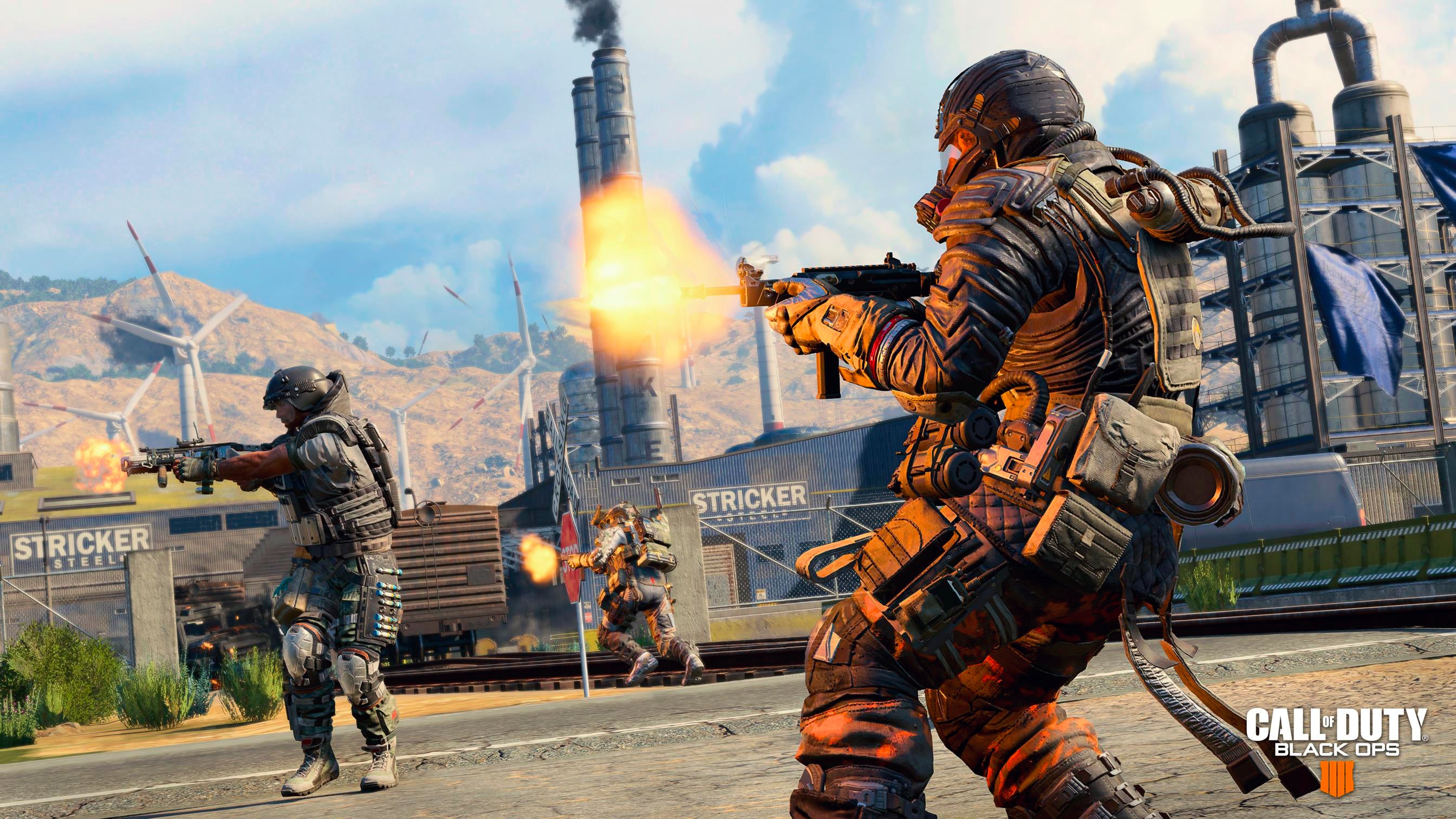 Call of Duty: Black Ops 4 is out in the wild and there are a lot of questions floating around. We're here to help.

Black Ops 4 has managed to revitalise the Call of Duty series with its mix of Multiplayer, Zombies and the new battle royale mode, Blackout.
There's a few new systems and surprises to get your head around and it can seem a little overwhelming at first.
Black Ops 4 includes splitscreen multiplayer as well as the slightly confusing COD Points system. There's also the task of unlocking that rad Scarlett skin to use in Blackout in amongst all the fun.
We've compiled a list of the most-asked questions and answers, to help you unlock the mysteries so you can focus on your trigger finger.
How to use COD Points
COD Points are used to buy Supply Drops in the previous Call of Duty games, which include skins and other items. So far they have not been implemented in Black Ops 4. There's no mention of them on the main menus. Developer Treyarch has said COD Points will be implemented soon, but as of launch, there are no uses for COD Points in Black Ops 4.
If you're wondering where COD Points come from, some were offered as preorder incentives when buying Black Ops 4. If you bought one of those versions of the game, you'll have to wait until COD Points are implemented before you can collect them. In short, COD Points will be rolled out in the future, so be patient.
What are Dark Ops challenges and Character Missions?
Black Ops 4 has a number of in-game challenges, which when completed give the player new skins/outfits for their characters. Some of these Challenges are also known as Character Missions. Complete a Character Mission and you'll unlock one of the characters from Zombies or Multiplayer to use in Blackout.
While the majority of Challenges describe exactly what you need to do to complete them and unlock the skins, the Dark Ops Challenges are kept secret. Luckily for you, we have a list of all the Challenges for Blackout and Multiplayer, as well as all the known Dark Ops Challenges. You're welcome!
Can you play Blackout offline?
Blackout is the new battle royale mode, which drops 88 players on a map with only one set to survive. As it's so heavily multiplayer-centric, there's no way you can play this offline. However, it's is possible to play Blackout in splitscreen mode, which is a real achievement. Two players can play together in Blackout, and both need to be signed in with one of you having a subscription to PS Plus.
Call of Duty Black Ops 4 also supports 4-player splitscreen for Zombies mode and 2-player splitscreen for Multiplayer mode.
Looking for all the Zombie locations in Blackout, or wondering what the best weapons are? Check out our Call of Duty: Black Ops 4 complete guide.