Borderlands: Game of the Year Edition comes with all DLC, new content, remastered visuals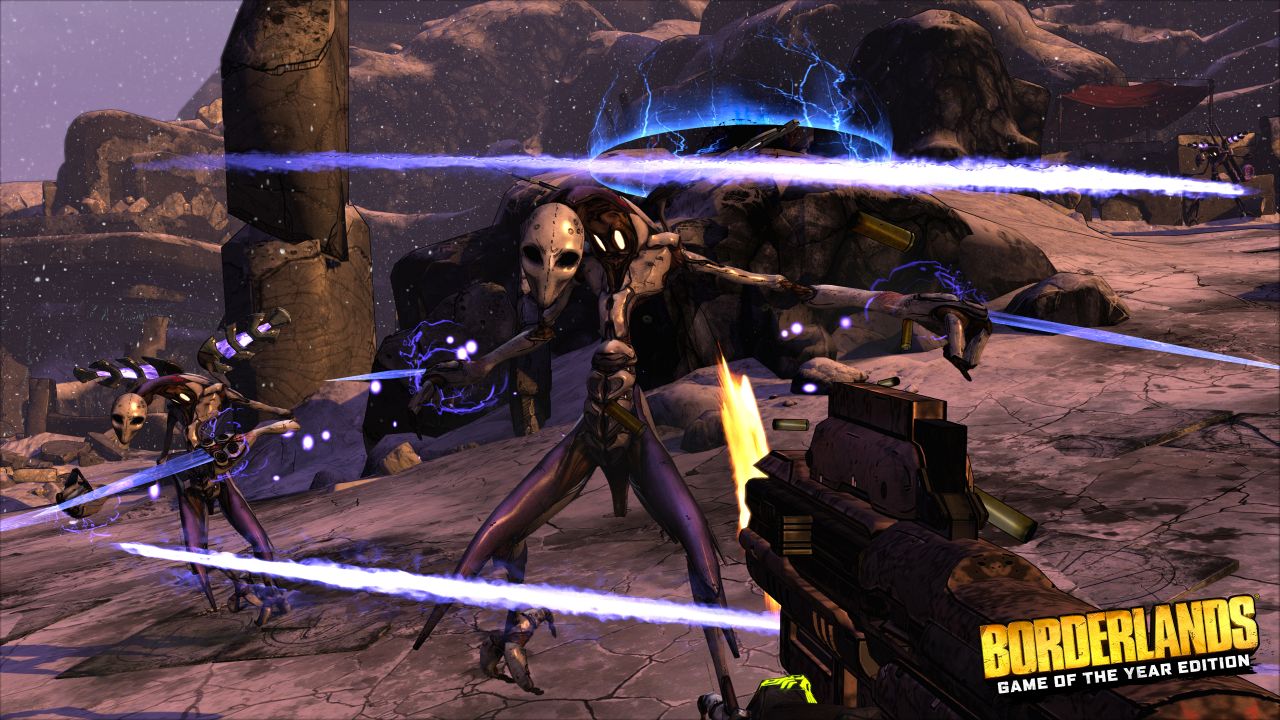 Borderlands: Game of the Year Edition is coming to current-gen consoles, and it's out next week.
A 4K, remastered version of the original Borderlands will arrive on console and PC as Borderlands: Game of the Year Edition next week. It will feature not only co-op, but four-player co-op split screen.
The news shouldn't come as shock considering it was outed by the Korean Game Ratings Board in May 2018.
Announced at PAX East 2019 today, the game features revamped visuals and all previously released DLC. It also includes new weapons and quality of life improvements.
If you own a PS4 Pro or Xbox One X, you'll be pleased to know it supports 4K Ultra HD and HDR. You'll also enjoy improved lighting, textures, and character models for the base game, and add-on content.
Quality of life improvements such as a Borderlands 2-style mini-map have been added to complement the original compass. This can be toggled on or off.
Improvements were also made to the inventory system, allowing you to lock weapons or mark them as junk. Ammo, money, and health will now auto-pick up from the ground.
The Shift reward system also returns, allowing you to use Golden Keys to unlock special in-game items and rewards.
Returning Shift users who've played Borderlands 2 or The Pre-Sequel will receive 75 free Golden Keys, and two randomly selected new weapons. These can be used with your first, newly-created Vault Hunter.
Improved and returning features in Borderlands GOTY
More Firepower (new): A new set of six named, custom-skinned Legendary weapons make the base game's arsenal even deeper. Beat bosses or gather Golden Keys for a chance to collect 'em all.
Badder Boss Battle (improved): In direct response to fan feedback, the campaign's final boss encounter has been adjusted to be more engaging, challenging, and rewarding.
Cosmetic Customization (new): For the first time, you will be able to customize your Vault Hunter beyond simply selecting a color scheme. Each of the four available characters has five brand new cosmetic heads unlocked and equippable right from the start of the game.
All DLC: Zombie Island of Doctor Ned, Mad Moxxi's Underdome Riot, the Secret Armory of General Knoxx, and Claptrap's New Robot Revolution.
Borderlands: Game of the Year Edition will be released for PC, PS4, and Xbox One on April 3.
It will be free to existing owners on PC, allowing you to upgrade to the GOTY edition at no charge.