Borderlands 3 Science Arcade Rewards
As a break from the mayhem of the main Borderlands 3 story, Gearbox has introduced the Borderlands Science Arcade in collaboration with researchers doing real genetic studies.
If you believe the soothing voice of TV scientist, Mayim Bialik, by completing the puzzles in-game, you're fixing real-world inaccuracies in algorithmically sorted DNA sequences. As you work your way through the Borderlands Science Arcade, you not only help with scientific research, but earn rewards as well.
There are two kinds of rewards you recieve for completing Borderlands Science Arcade puzzles:
Currency which buys in-game boosters
Cosmetic rewards for all four vault hunters
There are four heads and four outfits to collect in total, as well as six boosters to pick from.
How to solve Borderlands Science Arcade puzzles:
Once you've headed to Tannis' lab and fired up the arcade machine, you'll have to play through the Claptrap tutorial level to get accustomed to the Science mechanics.
IRL, DNA is sequenced with four letters: A, C, G, and T. In the Borderlands Science Arcade, each of these has been turned into one of the playable vault hunters.
To solve each puzzle, you need to place yellow push blocks in between the different vault hunter blocks to match them to the symbols on the left-hand side of the grid.
You face off against characters from the main game like Brick, Mordecai, Torgue, Ellie, and Tannis in an effort to beat their high scores on each puzzle. After beating Claptraps 5 levels, the number of puzzles per set steadily increases with each character.
Each puzzle nets you a few coins which you can use to buy boosters. After you complete a full set of puzzles, you receive a cosmetic reward.
For the best results, look for rows where you can get bonus points by matching every symbol in the row. It's not always possible, but it's with bonuses like this that you beat the majority of high scores.
Borderlands Science Arcade Rewards:
The mystery of the pink spider icon is revealed! You can use the coins gained from the Science Arcade rewards to buy in-game boosters which have powerful effects on gameplay.
Here's everything you can get:
| Borderlands 3 Science Arcade Rewards | | |
| --- | --- | --- |
| Reward name: | Reward effect: | Reward cost: |
| Brain Nanobots | +25% XP from combat - active for 2 hours | 500 coins |
| Lucky Jabber Foot | +100% cash acquired - active for 2 hours | 500 coins |
| Caffeine Caplets | +10% reload speed, +15% run speed - active for 2 hours | 500 coins |
| Jabber-cola | +10% damage dealt - active for 1 hour | 1000 coins |
| Elemental Powder | +25% Elemental chance, +10% Elemental damage - active for 1 hour | 1000 coins |
| Butt Stallion Milk | Upgrade loot quality - active for 1 hour | 1500 coins |
Probably more exciting though are the cosmetic rewards you can add to your wardrobe.
You unlock all of the outfits for each character first, then all of the heads. Retrieve the rewards from your mailbox, then interact with a Quick-Change station like you normally would to access them.
The following screens were uploaded by u/Lollosaurus_Rex to the Borderlands 3 subreddit, showing all four full costumes: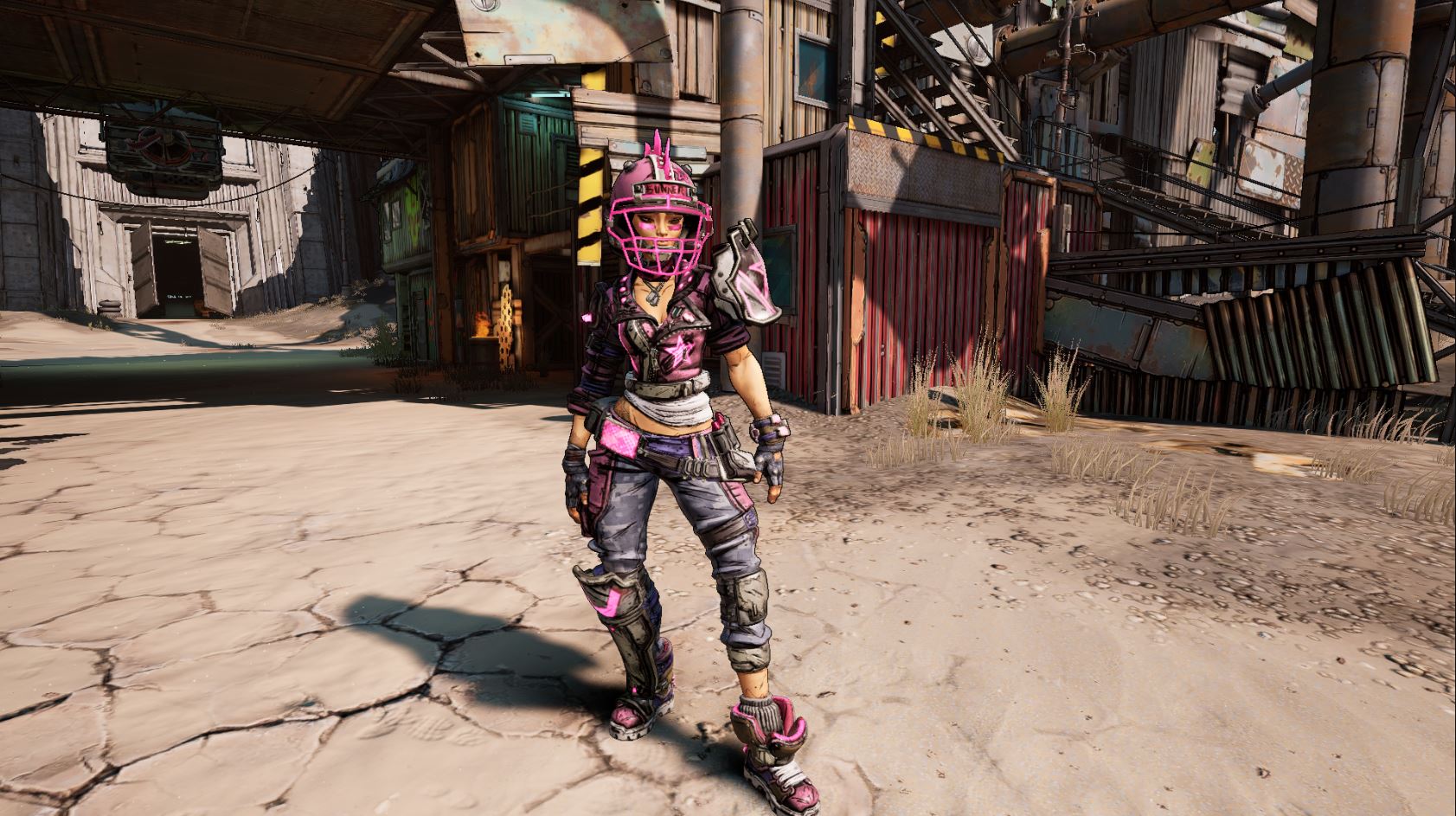 For more on recent additions to Borderlands 3, here's where you can find all the wedding presents in the Guns, Love and Tentacles DLC, as well as all of the Mancubus Eldritch Statues.