BlizzCon 2019 kicks off with an announcement trailer for Diablo 4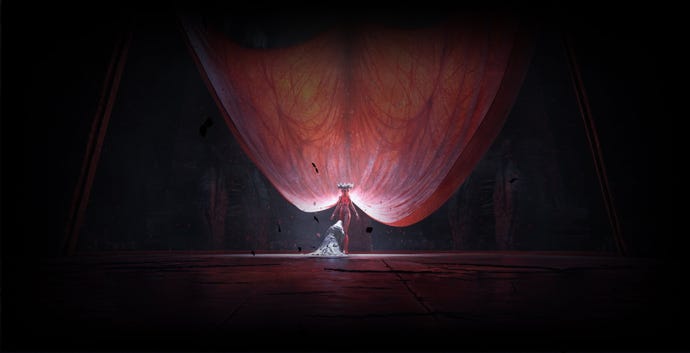 The leaks were spot on: Diablo 4 was announced today at BlizzCon 2019 with a really neat cinematic.
Diablo 4 is currently in development, as you already knew. Blizzard has been working on multiple Diablo projects over the last few years, and the upcoming RPG is just one of those projects.
Blizzard's surprise today was dampened by an art book that recently leaked. The book showed images of succubus Queen Lilith, who first appeared in Diablo 2's Pandemonium event.
Images of the book also appeared today on reddit.
According to Blizzard, the studio is bringing back "darkness" of the series back, which was prevalent in Diablo 1 and Diablo 2. And going by what was shown and the leaked images from earlier, it seems especially true.
In Diablo 4, an ancient evil threatens to engulf Sanctuary in darkness, and in this darkness, you will have the freedom to "explore and forge" your own path across what Blizzard said is "the most expansive" world of Sanctuary yet.
Expect combat, monsters, loot, progression, randomized dungeons, and fully supported solo and cooperative play. It will also provide the opportunity to run into other players in the same, shared world. Join up with each other or go all PvP on them - the choice is yours. p
You can also expect a seamless landmass comprising regions ranging from the desert of Kejhistan, to werewolf-infested forests of Scosglen and the wilderness of the Dry Steppes.
At BlizzCon, Blizzard also revealed the first three character classes, all playable at the show:
The Barbarian, known for their unparalleled strength and brutal melee combat, utilizes a new and more powerful system in battle, Arsenal, which arms them with the ability to carry and rapidly switch between four different weapons at a time by assigning them to individual attacks.
The Sorceress hearkens back to their Diablo 2 roots and shapes the elements to obliterate their foes by impaling them upon jagged spikes of ice, electrocuting them with bolts of lightning, or raining flaming meteors from the sky.
The Druid is a savage shapeshifter whose updated playstyle empowers them to fluidly transform between a werewolf, werebear, and human form to unleash the raw power of nature's fury on the forces of the Burning Hells.
You can expect and experiment with various character builds through customizable talent trees and skills, legendary and set items, runes and rune word combinations, and even personalized mounts.
Diablo 4 will be released on PC, PS4, and Xbox One. We expect more details on the game over the course of the weekend.