Blazing Chrome pretty much looks like a perfect sequel to Contra: Hard Corps
If Blazing Chrome plays as well as it looks, fans of classic side-scrolling shooters are in for a real treat.
Contra: Hard Corps is the little known sequel to Contra. It was much harder, looked a lot better, but isn't as fondly remembered as the originals.
You may not need to know what Contra: Hard Corps is, though, because you'll know exactly what Blazing Chrome is shooting for the moment you lay your eyes on the reveal trailer.
For those old enough to remember, it's going to look like someone is making a sequel to Contra: Hard Corps. That someone is Brazilian studio Joymasher.
Right off the bat, Blazing Chrome looks and moves like a Sega Genesis/arcade game. The visuals are somewhere between Hard Corps' 90s cyberpunk designs and Metal Slug's dieselpunk machinery. The UI, with the different weapon slots and score multipliers, is straight Contra: Hard Corps.
Even the story and cast are gleefully absurd. In Blazing Chrome, you play as human resistance fighter Marva; or as Doyle, a robot with a mohawk in your fight "Militant AI-fueled computers" that rule the planet. It can be played in co-op, too, because nobody got through Contra: Hard Corps on their own.
Joymasher is no stranger to creating modern games that look and feel like out-of-time sequels to classics. Odallus is inspired by Ghosts'n Goblins, and Oniken is an 80's throwback.
Blazing Chrome already looks fantastic, and Joymasher is clearly getting better. But don't take my word for it and see for yourself in the trailer and early screens below: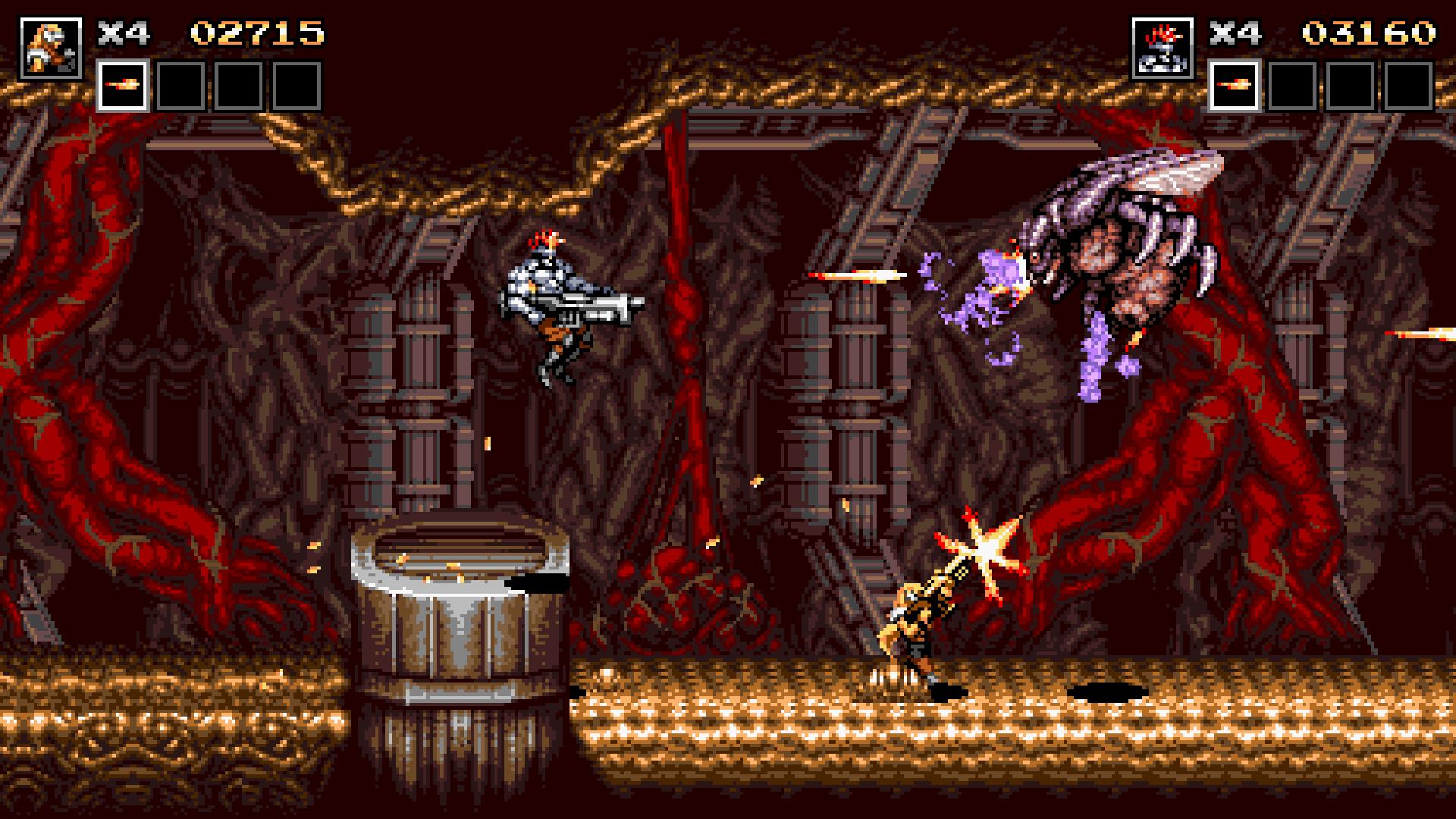 Blazing Chrome is out sometime this year, though no firm release date or specific platforms were announced.