BioWare profiles Old Republic Bounty Hunter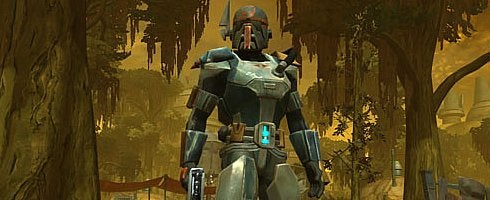 Details outlining The Old Republic's Bounty Hunter character class have popped up on the MMO's official site.
Apparently the Sith's offering "massive bounties to employ the galaxy's most lethal hunters". Good thing too. Boba Fett was cool as hell.
Bounty Hunters will be able to work alone or in groups, and can carry a vast array of advanced blaster weapons and flamethrowers.
Jetpacks will help you maneuver around obstacles and enemies, and, of course, the characters will be decked out in way-cool Mandalorian armor.
Loads more info is through the link, with mini videos, screens and such.
Thanks, Mike.