Beyond Good and Evil 2 in-engine shot appears, fanboys go into meltdown mode

It actually lives. AGB's gone live with what appears to be an in-engine shot of Beyond Good and Evil 2.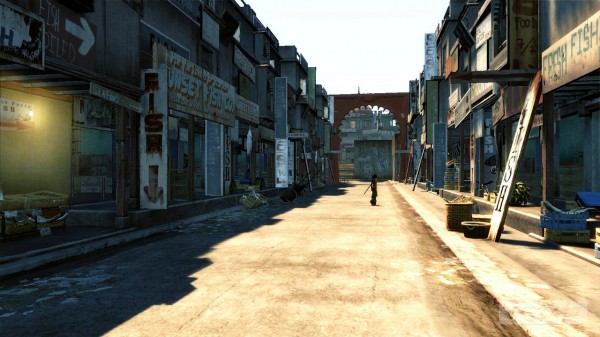 Creator Michel Ancel had said yesterday the sequel had gone into "active" development for next-gen systems.
This is the first in-game sighting of the game since a video showed off a brief segment of gameplay in 2009. Ancel said yesterday that it was based off parkour-like game that seemed to be inspired by Mirror's Edge.
"We had this concept even before Mirror's Edge launched. And we have a different approach to the first person perspective that Mirror's Edge has. Prince of Persia and Assassin's Creed are closer to what we have in mind with the control of the character in a third person perspective," he said.
BG&E2 was announced in 2008 during Ubisoft's Ubidays event, but has largely gone underground since besides brief appearances in interviews from Ancel.
Ancel and his team at Ubisoft Montpellier are currently at work on a Rayman Origins sequel, Legends. More details are expected at E3.
Ubisoft had no comment to give on the shot.