Assassin's Creed Valhalla Goes Big on Stealth With One-Hit Kills, Social Stealth, and Feigning Death
Eivor gets to properly assassinate, like the Brotherhood of days past.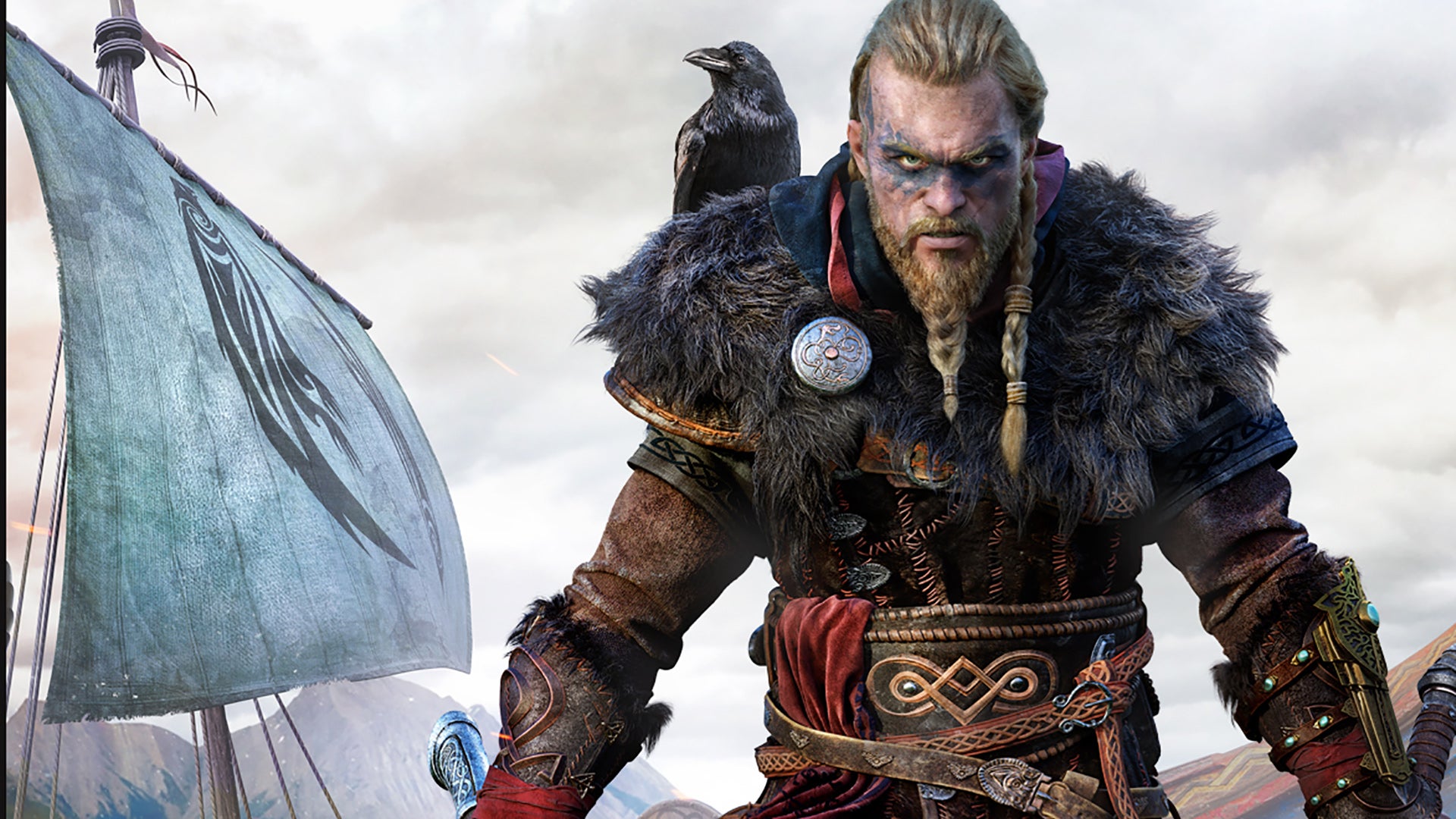 This article first appeared on USgamer, a partner publication of VG247. Some content, such as this article, has been migrated to VG247 for posterity after USgamer's closure - but it has not been edited or further vetted by the VG247 team.
Like the Brotherhood itself, Assassin's Creed Valhalla is taking its time to reveal itself. We know where the newest entry in the franchise is taking us: England in the ninth century. We know that our newest hero is Eivor, a Viking warrior who's only somewhat connected to the Assassin Brotherhood. We know that Assassin's Creed 4: Black Flag and Assassin's Creed Origins developer Ubisoft Montreal is taking point on this game, led by creative director Ashraf Ismail and narrative director Darby McDevitt. Even Assassin's Creed 2 composer Jesper Kyd is back!
Many signature Assassin's Creed features are returning for the ride. Eivor and his Viking crew will sail down the rivers of England to raid enemy forts and cities. While our warrior isn't an Assassin, they will carry the Hidden Blade that defines the series, albeit not as hidden as the name suggests. And Eivor will live in the settlement, an upgradable hub area like Assassin's Creed 2's Monteriggioni villa.
The rest of the details remain shrouded underneath the series' iconic hoods. Ubisoft has only shown off a cinematic teaser, which was followed by a second trailer intended to be representative of Valhalla's gameplay, but without actually showing Valhalla's gameplay.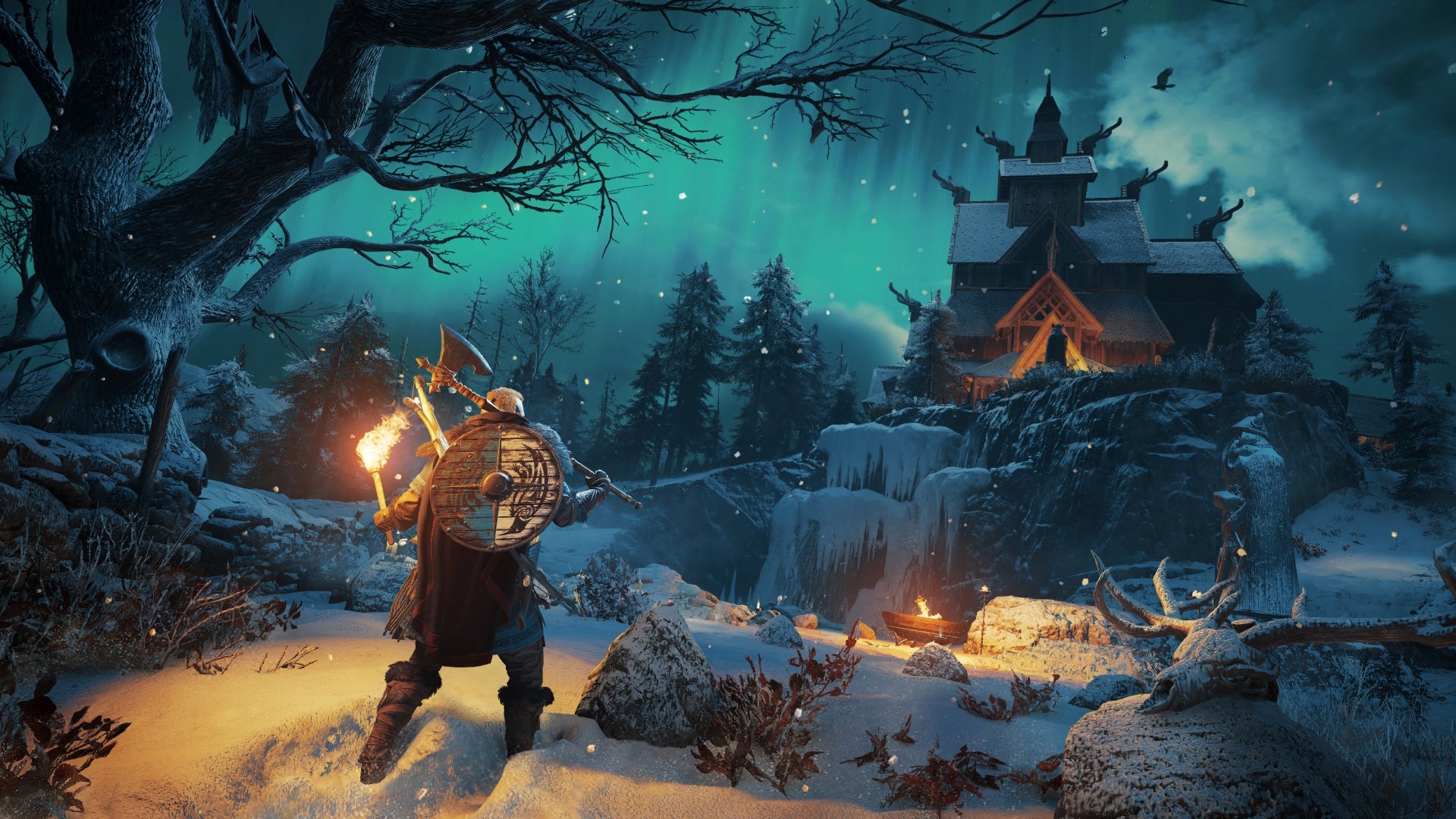 Social Stealth and One-Hit Kills Return
Stealth has classically been the cornerstone of Assassin's Creed. The very first game established the Brotherhood, an order of soldiers that struck from hiding with their hidden blades. Staying hidden in alcoves, tall grass, piles of hay and even crowds have remained key to success.
The first Assassin's Creed established the idea of social stealth: staying hidden in plain sight. While the idea wasn't always convincing—guards should be able to easily find the guy in the white hood and coat—it was a unique concept. Since Assassin's Creed 4: Black Flag, social stealth was first minimized, then removed completely in Assassin's Creed Origins. (That's before you come to the realization that "Crowds are just fancy bushes.")
Eivor is a big Viking warrior, so you'd think Valhalla would continue this trend, but that's not the case. Social stealth is back in the series! "Players will be in ninth century England, when Norse and Vikings were not welcome in many places. Going incognito is an efficient way to sneak through an area and not create unwanted noise. To do this, we are bringing back social stealth, the ability to manually use your hood, nearby people and situations to your advantage to blend into the crowd," an Ubisoft spokesperson tells USgamer.
That's a wonderful change, especially the manual toggle of your hood for stealth purposes. That's brand-new for the series; in previous games, your character always had their hood, or would put up their hood automatically in stealth situations. In Origins, changing your hood position offered no gameplay benefits. Now, it seems your hood will provide some degree of cover for your character.
Ubisoft Montreal is also adding other stealth options for Eivor, including the option to feign death. "Additionally, we have the return of the hidden blade, the hood and cloak, distraction capacity with your Raven Sýnin, feign death ability, and many other tools at your disposal, so stealth is a powerful option," says the studio.
Another major hit to stealth was the addition of RPG-style level progression and specialization in Assassin's Creed Origins. Players could no longer count on being able to assassinate a target, as the current gear might not be focused on stealth stats, or their target was simply a higher level. Apparently, there will be an option for one-shot assassinations, just like the good old days.
"There is a change in the system. Eivor is not a trained Assassin when the journey starts, so using the hidden blade will be unique and new for Eivor. But very quickly Eivor will learn a technique that with good timing, virtually any target can be taken out with a single shot," says Ubisoft.
I do have questions surrounding the "good timing" comment. Will there be some brief assassination mini-game, like hitting the button exactly when you make contact with your target? Ubisoft didn't offer any further details, but adding a further element of skill could be interesting for Valhalla's version of a series' staple.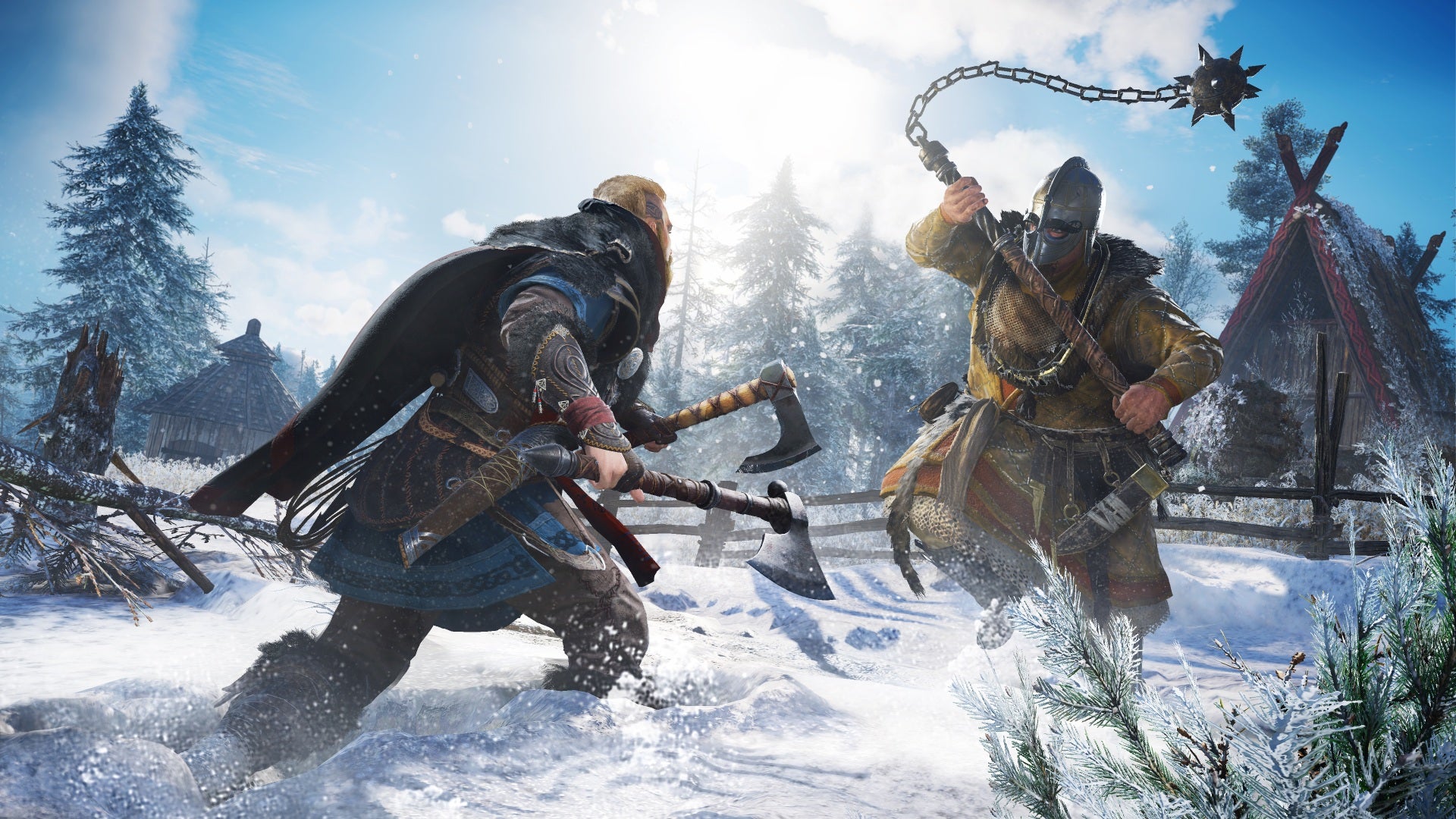 You Can Chop Off Some Heads Now
Unless you're an amazing player, the stealth route will eventually fail and you'll have to resort to fighting scores of guards. What Origins and Odyssey lost in stealth, they gained in terms of combat, as previously Assassin's Creed was a "press one button to counter" series. These days, fighting is not quite Devil May Cry, but it is more involved.
The Vikings were lauded warriors of old, so it makes sense that Assassin's Creed Valhalla is rethinking combat a bit. Over on the official site, Ubisoft notes that players will be able to "bash, dismember, and decapitate your foes," an addition that some asked for with the Spartan-flavored Assassin's Creed Odyssey. The site also notes that players can dual-wield axes, swords, and even shields, and the second trailer for the game shows throwing axes as a ranged weapon.
"It was really harsh; our research taught us that Vikings were very versatile fighters. They knew how to use a wide variety of weapons; and managed to dual-wield any kind of weapons they could get their hands on. They even weaponized their shields, which is why you can dual-wield them in Assassin's Creed Valhalla," says Thierry Noël, historian and advisor for Assassin's Creed Valhalla's Editorial Research Unit.
In addition to the ability to dismember foes, Eivor is also getting a few new weapons. We've already seen a flail in the early screenshots, and Ubisoft says this is about providing more options and versatility. "We wanted to reflect the grittiness and brutality of the Viking age, and the feeling of impact during visceral combat was something we paid a lot of attention to," Ubisoft says. "And yes, this is also reflected in the ranged and stealth approach." I'd expect Eivor to land in the same territory as Assassin's Creed 3's Connor Kenway, who had a great deal of weight and brutality to his personal style of combat.
Sadly, we didn't find out if you can shoot an arrow so hard that'll pop a dude's head off. I have dreams.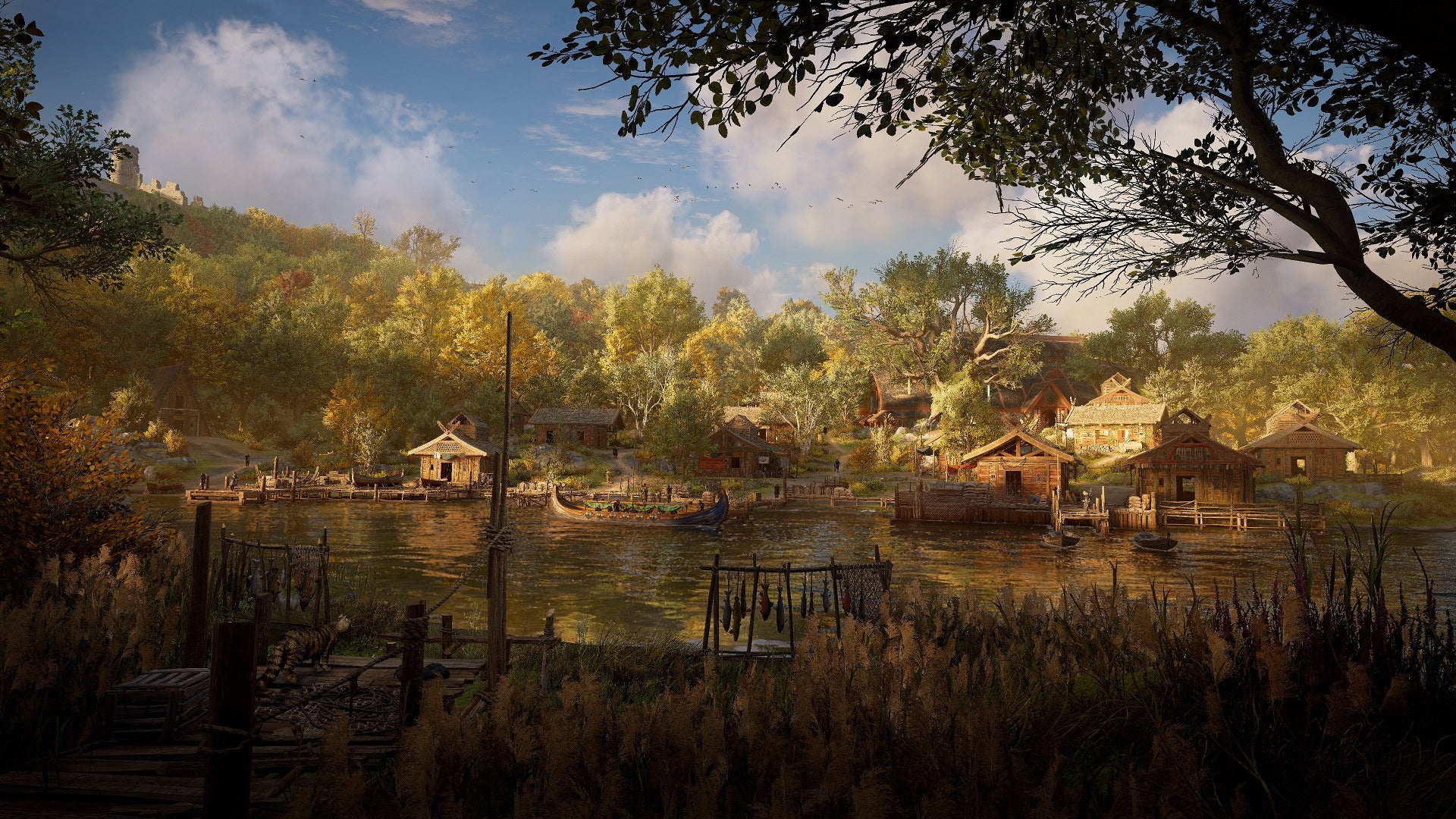 Player Choice is Still Key
Assassin's Creed Odyssey took the RPG baton from Origins and did an entire marathon with the concept. It featured a score of branching quests and really allowed player choice to inform the outcome of the story. Odyssey represented a new side for the Assassin's Creed franchise, a new direction that could attempt to compete with titles like CD Projekt Red's The Witcher.
Valhalla does retain a focus on player choice, with dialogue options to guide Eivor through their plot. But the addition of the settlement is also another avenue for player choice to be felt. "In Assassin's Creed Valhalla, player choices will help shape the future of England, their allies, their enemies, and their clan," says Ubisoft. "When it comes to the result of dialogue choices, the consequences may be minor or major, immediate or delayed. Players may even see these decisions affect their Settlement and the world around them, but we don't want to spoil anything!"
Odyssey's Alexios and Kassandra were able to romance their way across Greece, making love (and war) to whoever crossed their path. The studio also confirms that same-sex romance options will be available for Eivor as well. "In Assassin's Creed Valhalla, interpersonal relationships are possible with various characters. It is up to the player to decide if and with whom Eivor develops a romantic relationship," says a Ubiosft spokesperson.
Finally, the studio is offering one final vector for players to express themselves. A short time after launch, Assassin's Creed Odyssey received the addition of Visual Customization for armor. The system allowed players to change the visual appearance of their gear, overlaying the visual look of one piece of armor over another. Players loved the feature, as it allowed them to fully costume Alexios or Kassandra how they wanted to.
Ubisoft says a version of that system is returning to Valhalla, alongside a new upgrade system. "All gear is unique in Assassin's Creed Valhalla, and this gear is upgradable at the Blacksmith in the settlement. Upgrading the gear will also give new visuals to that gear. Players can choose to interchange the visuals of all armors and weapons that they have obtained," the publisher says.
So while the cinematic version of Eivor is running around in that leather armor with the hefty fur fringe, your Eivor—remember you can be male or female—can run across the English countryside looking however they want. Hopefully there are some decidedly cool metal armor options for our stealthy assassin.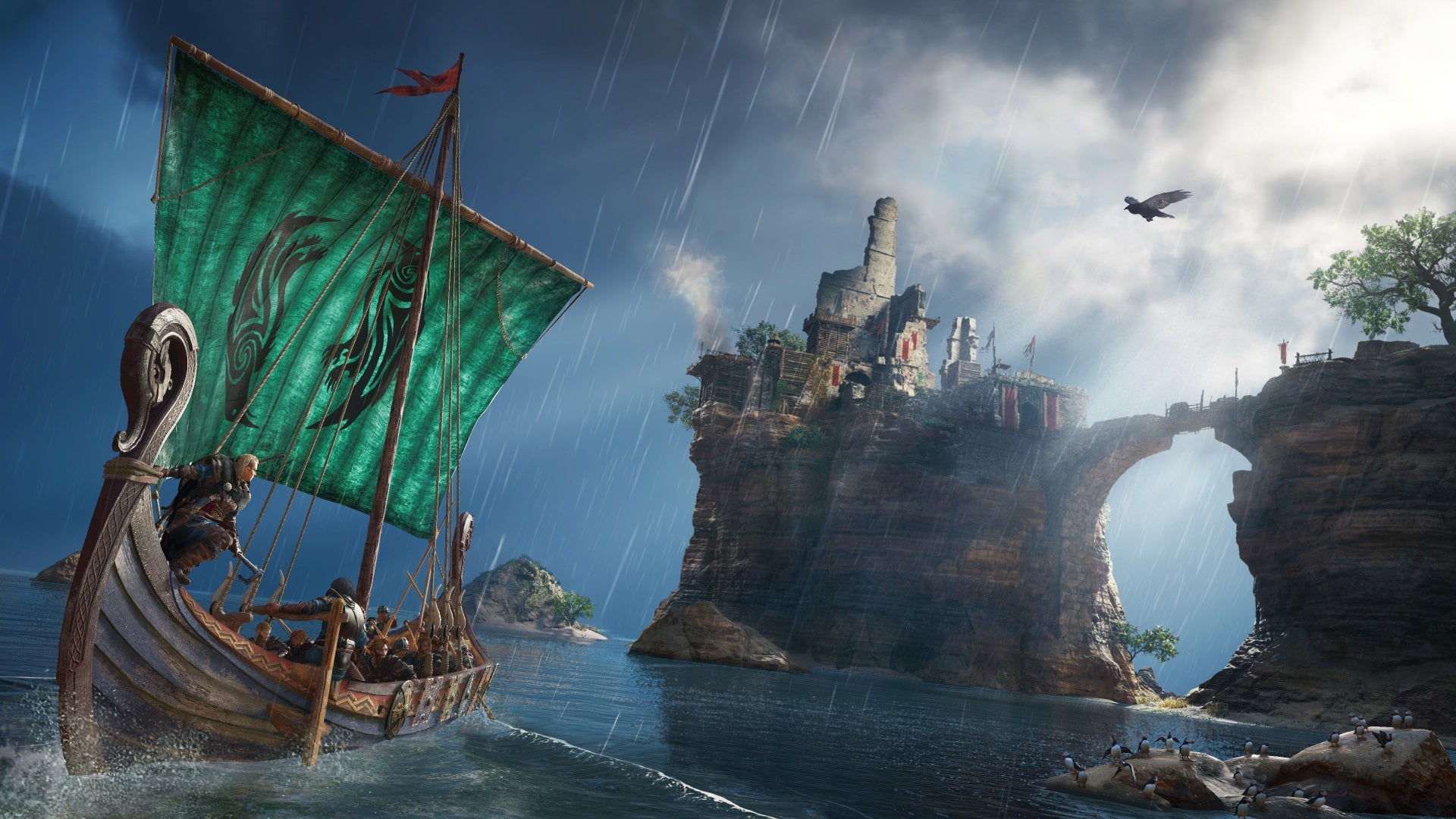 ---
Much of Assassin's Creed Valhalla is still in hiding. (Maybe in plain sight somewhere?) There's a long road ahead until the planned Holiday 2020 release date for PC, Xbox One, Xbox Series X, PlayStation 4, and PlayStation 5. It's likely that we'll probably hear more about Assassin's Creed Valhalla—and finally get a proper gameplay trailer—at Ubisoft's digital Ubisoft Forward event. The E3-style showcase should give us a full gameplay deep dive into Valhalla, hopefully offering a clear look at the new stealth options available in the series.
It'll be great to one-hit kill foes with the hidden blade again, just like Ezio all those years ago.