Apple rejects The Binding of Isaac App Store submission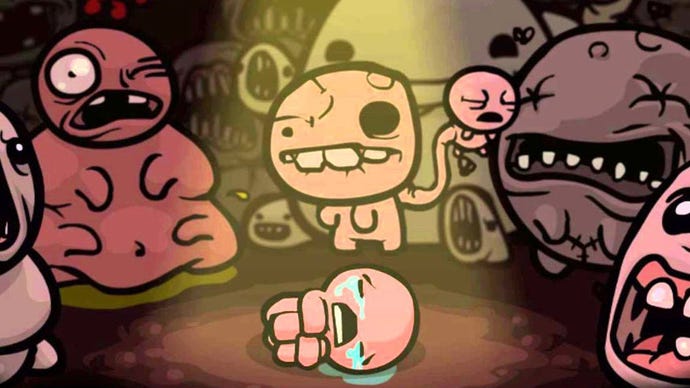 The Binding of Isaac is too heavy for the App Store, apparently.
Apple has rejected Nialis's iOS App Store submission for The Binding of Isaac.
Nicalis boss Tryone Rodriguez tweeted an image of the rejection notice. Apparently the problem is "content or features that depict violence towards, or abuse of, children", which is not allowed on the App Store.
There are many games available on the App Store that include violence against children, although most of it is lighthearted, humorous stuff - or extremely stylised, as in Limbo. It's likely the "abuse" part of the guideline that has caught Apple's attention, as The Binding of Isaac is very much the story of an abused child.
You could certainly argue that the content is artistically and narratively justified, stylised and inexplicit - but arguing with Apple's pepper-spray approach to App Store moderation feels kind of like a waste of energy. Leave it to Nicalis, which is in a position to challenge the decision formally.
C'mon, wtf... Apple pic.twitter.com/aEygkjqH2b

— Tyrone Rodriguez (@tyronerodriguez) February 7, 2016