A Plague Tale: Innocence is getting optimized for Xbox Series X/S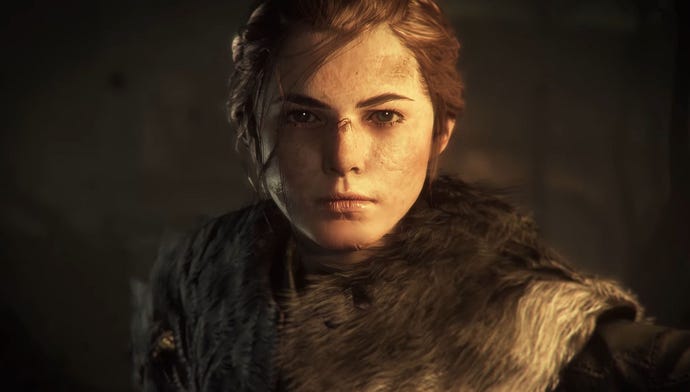 A Plague Tale: Innocence is getting enhanced for Xbox Series X/S and the optimization will be available in July.
Asobo Studio and Focus Home Interactive have announced that A Plague Tale: Innocence will come to Xbox Series X/S on July 6.
This enhanced version will feature 4K UHD (only on Xbox Series X), 60 FPS, and 3D audio support. The upgrade is free for Xbox One owners of the game.
The enhanced PS5 version is also expected in July. A cloud version of the game is also coming to Nintendo Switch.
A Plague Tale: Innocence is an action-adventure survival horror stealth game set in 1348 that focuses on Amicia and her brother Hugo, who has been ill most of his life. In the game, the duo is pursued by French Inquisition troops, and they have to contend with hordes of rats that are spreading the black plague and devouring anything in their path.
As if rats and the Inquisition weren't bad enough, there are also hostile villagers who blame Hugo for the plague and try to kill him. There's much more to the story than that, but we don't wish to spoil it for you.
Asobo's sequel to the game, A Plague Tale: Requiem, was announced during the E3 2021 Xbox Games Showcase. In it, you will follow the siblings on a new quest, as they try to survive an uncaring world as a terrifying curse hunts them down.
The sequel is without a release date and is coming to PC, Xbox Game Pass, Xbox Series X/S, and Nintendo Switch via the cloud.