Destiny 2: Xur location and inventory, March 20-23
Destiny 2 players should pay Xur a visit to see what's in stock this week.
Our favorite shopkeep Xur has returned to Destiny 2 and wants your hard-earned shards. This time out he's packing around a fusion rifle, gauntlets, and leg armor.
You can find the peddler on IO at Giant's Scar. Be sure to grab what you want before the reset hits on Tuesday, March 24.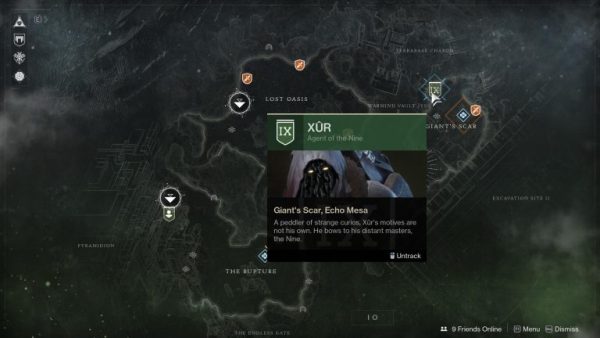 Xur inventory for March 20 – 23
The Exotic Weapon this week, The Queenbreaker, features the Intrinsic Trait Wire Rifle which fires a long-range precision Arc bolt that blinds enemies on hit. Perks include Marksman Sights, Enhanced Battery, and the Hip-Fire Grip Legendary Trait. This trait increases accuracy when firing from the hip.