Completing challenges in Red Dead Online this week will earn you the Explorer Care Package
If you log into Red Dead Online this week and complete 10 daily challenges, you'll earn a care package.
This week's Red Dead Online update will hand over the Explorer Care Package to those who complete 10 daily challenges by July 16.
There will be seven new challenges each day to choose from.
Upon opening the Explorer Care Package you will find 60 Poison Arrows and 100 rounds of Varmint Cartridges. Both will come in rather handy in your frontier adventures.
If you're into cooking up vittles, you will find Thyme, Wild Mint and Oregano inside the package as well as Prime Beef Joint and Tender Pork Loin. Yum. It also has five tins of Jolly Jack's to help fortify your Dead Eye.
If you need some help in the fishing department, you should know the Explorer Care Package also contains bait: live crickets and worms.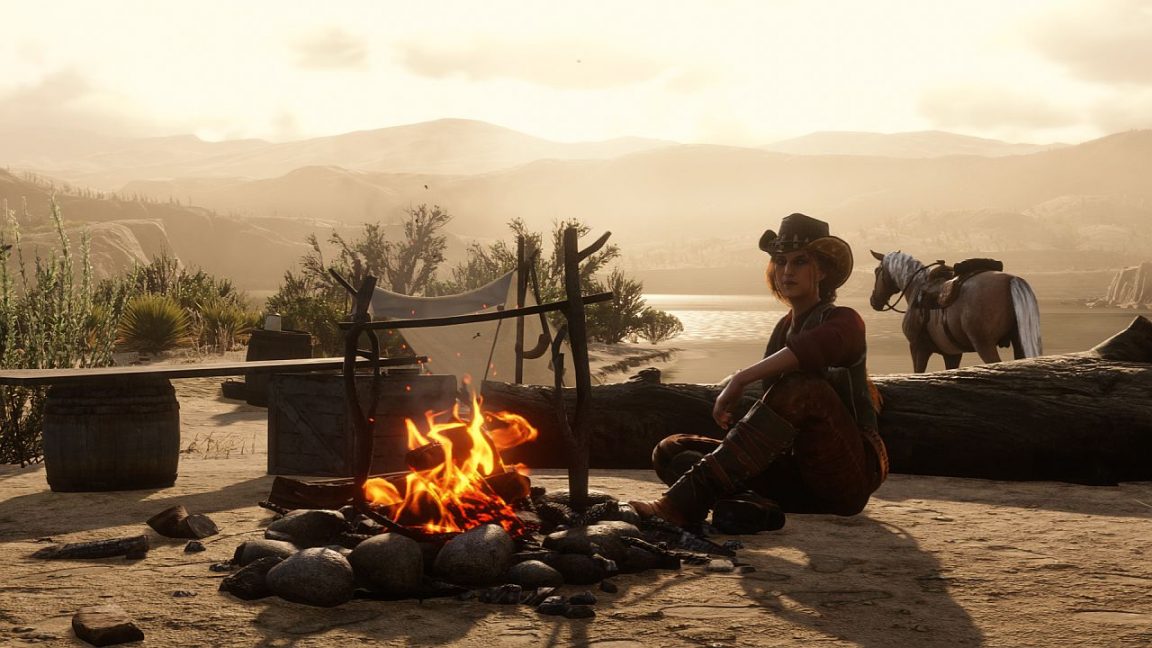 Rockstar is also handing out goodies if you link your Social Club account to Twitch Prime. Do so between now and July 19 and you will receive RDO$300 and the Superior Ammo Bundle.
New clothing this week includes two new coats: the red Durham and Riggs Fringe. You can also pick up the Fieldwork Hat. Limited-time offerings include the furry Cossack and Gardenia hats.
Have fun this week and be sure to take advantage of the freebies.