You can now swap My Nintendo Gold Points for indie games – but not on Switch
My Nintendo members can grab some goodies with their Gold Points.
If you've got a stack of My Nintendo Gold Points saved up, good news: Nintendo has added a couple of new rewards to choose from, including actual games.
The new offers include BIT.TRIP Presents… Runner2: Future Legend of Rhythm Alien and Art of Balance for Wii U, as well as Zen Pinball for 3DS. You can see the whole range available in your region, with the recent additions clearly marked as new, on the My Nintendo rewards site.
Unfortunately, there's still no reward content for Switch – and this has made some My Nintendo members pretty annoyed. Nintendo's chain-dragging is a worry because My Nintendo Gold Points have an expiration date, so some members who don't have a 3DS or Wii U – or understandably don't feel the need to spend their points on software for systems they no longer use – are concerned the points will expire before Nintendo provides any Switch options.
There are also no new Platinum Coin rewards, which is a bummer. It's really nice to see some more actual games going up as rewards alongside themes and add-ons, but there's no denying the line-up of freebies isn't as solid as other platform holders offer.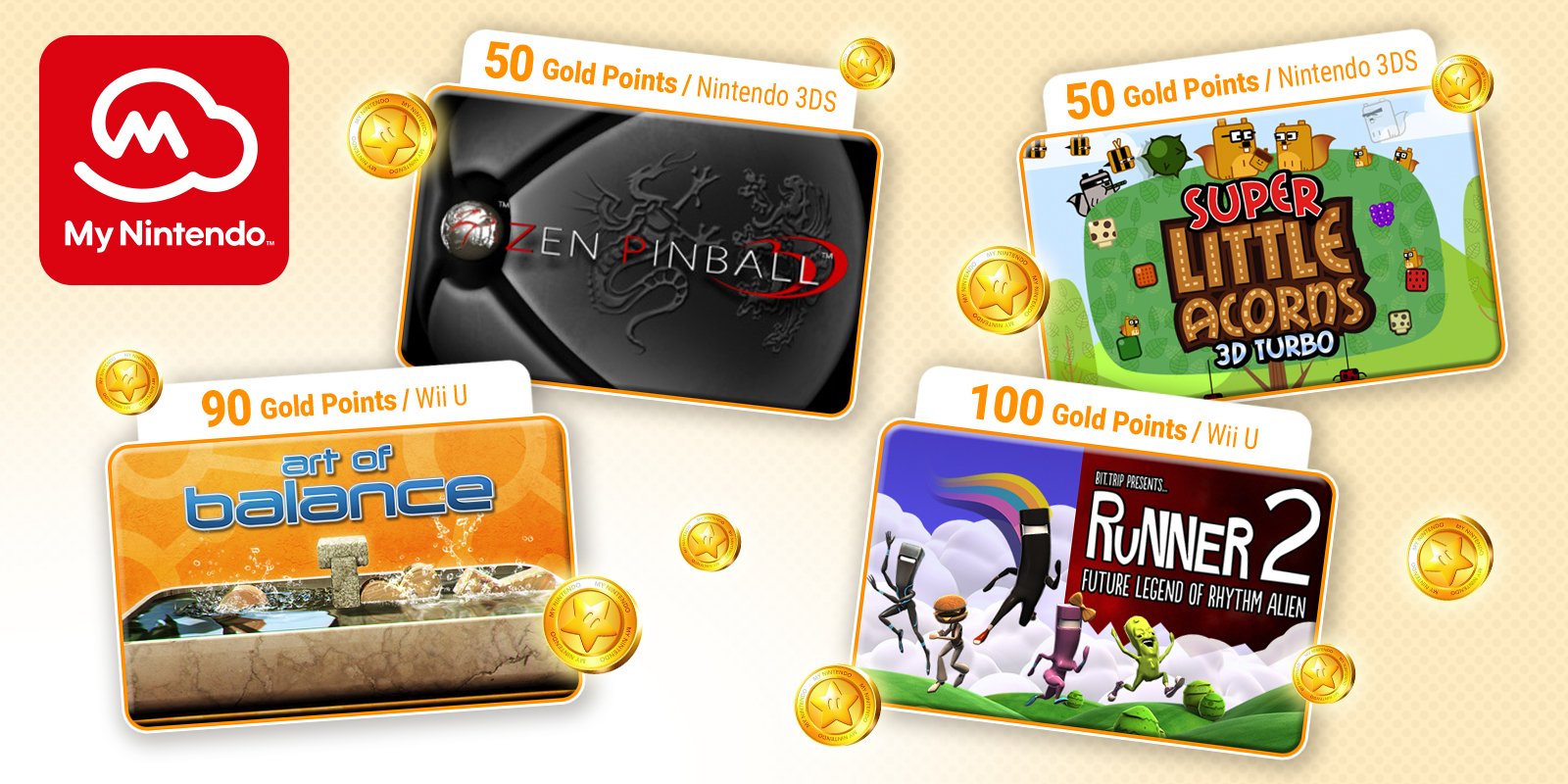 My Nintendo launched in March alongside the Switch with a variety of different rewards on offer in Europe and North America, as well as Japan. It's part of Nintendo's hardware-agnostic Nintendo Account platform, so you can earn Coins across a variety of devices including your smartphone – for example by playing Super Mario Run.
If you're a bit underwhelmed by the service so far, take heart. We can probably expect My Nintendo to heat up a bit as we get closer to the full launch of Nintendo Switch Online Service sometime in 2018.
Look, the games are good and the hardware is solid; surely Ninty will bring some of that finesse to its online offering eventually. Right?