Play around in this Ghost Recon: Wildlands interactive map, get in-game rewards
This Ghost Recon: Wildlands minigame is entertaining, and it'll net you some free items for playing it.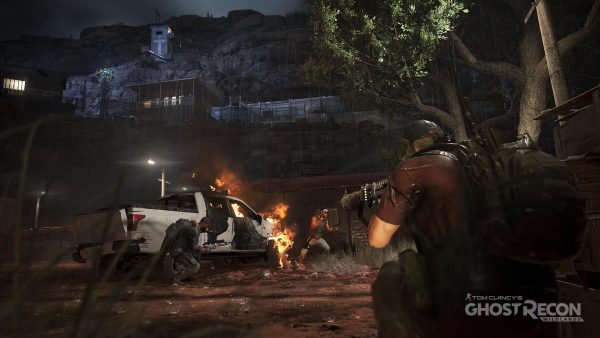 Similar to the For Honor interactive website, Ubisoft has created a minigame for Ghost Recon: Wildlands that lets you explore the game's vast open world.
The minigame is called A World With No Heroes, and it's basically an interactive version of the Wildlands' map. Security cameras survey multiple interesting spots around the map, and you're asked to view their feed to learn more about the world, and find out what goes on when no one's looking.
Every few seconds, your drone, which is deployed at the start of the mission, will alert you to an active chase or firefight. If you click though, you'll be tasked with playing a minigame of identifying or spotting targets. It takes minimal effort, and you're only asked to achieve 50% completion to gain the rewards.
The rewards are four unique emblems, and a 2-hour XP boost. The boost gives you a 50% increase to earned XP, and 25% for your teammates.
In other Wildlands news, the open beta kicks off this Thursday, and is even available now to pre-load on all platforms. The open beta includes two of the game's 21.
Ghost Recon: Wildlands is out March 7 on PC, PS4, and Xbox One.