Destiny 2 on track for 2017, Overwatch hands Blizzard record revenues, Call of Duty 2017 going "back to its roots"
Activision Blizzard is making a stack of money, dampened Call of Duty performance be damned.
Destiny 2 is still on track for late 2017 release, Activision Blizzard confirmed in its fourth quarter and year end financials today.
"Full Destiny sequel in 2017 to broaden the franchise's global reach, which along with follow-on content plans, sets the stage for growth," the publisher said.
ATVI Q4 2016 at a glance
Destiny 2 on track for 2017, will be more accessible to casual players with a "great cinematic story"
Call of Duty 2017 going back to franchise roots
Black Ops 3 generates record add-on revenue from Black Market microtransactions
Overwatch drives Blizzard to record revenues
World of Warcraft engagement up
Nearly 75% of ATVI's 2016 revenue derived from digital
The twin publisher has not wavered from this window since first confirming the sequel for the Bungie shared-worlds shooter, but the confirmation has sparked added interest due to recent rumours Destiny 2 has been built on an all-new engine, and will release in November.
Speaking to investors in a briefing call following the results, Activision CEO Eric Hirshberg said Destiny 2 is "going great" and that the publisher is "very excited" for it.
The executive said Destiny 2 will retain the features beloved of its current fanbase, but also that it will be more accessible to casual players. Before you freak out, its entirely possible this means Bungie won't lock up all the best content behind endgame walls and long grinds, which would be nice for everyone.
Hirshberg also emphasised Bungie intends to address one of the strongest criticisms of the original, saying one of the primary foci of Destiny 2's development has been on crafting a "great cinematic story" with a "cast of memorable, relatable characters".
Destiny was listed alongside Call of Duty and Skylanders as three Activision franchises which rank among the top ten best-selling properties on the current generation of consoles. Despite Call of Duty: Infinite Warfare's softness compared to previous franchise releases, Activision publishing saw record quarterly ($1,151 million) and full-year revenues ($2,220 million), notably thanks to strong digital performance.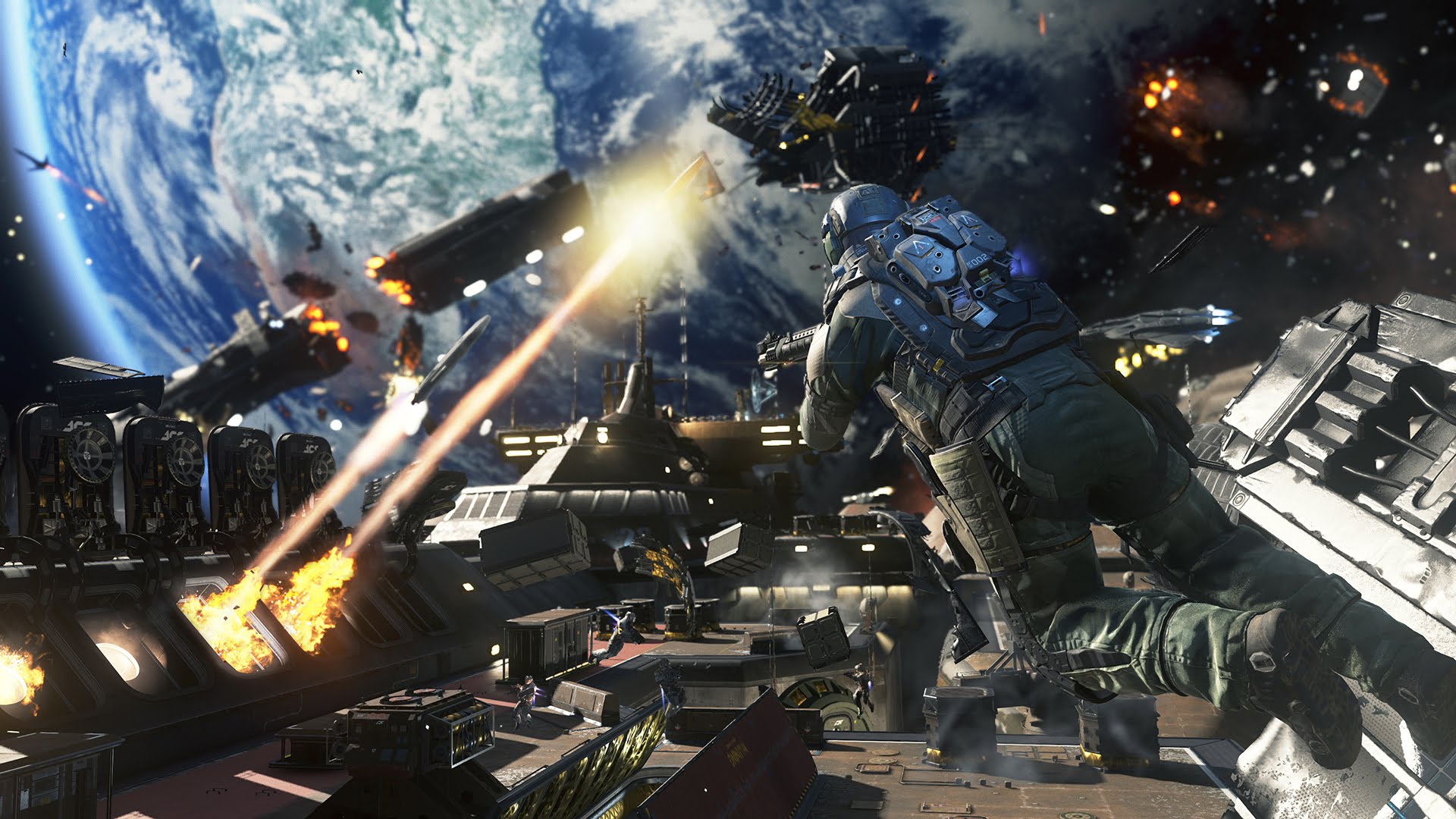 Call of Duty delivers the goods
Even on an off year, the juggernaut was triumphant: Call of Duty was the top franchise in North America for the eighth year in a row. Call of Duty saw record monthly average users (MAUs) for the year, and fourth quarter MAUs were stable on 2015 "as players engaged on multiple titles".
In other words, Call of Duty: Infinite Warfare may not have set records, but everyone kept playing Black Ops 3, so it evened out. Black Ops 3, in fact, saw record add-on revenues, which Activision said was "greater than à la carte map packs and Season Pass combined, even with record Season Pass participation". How much are y'all spending on the Black Market? Wow.
Activision COO Thomas Tippl said flat out that Call of Duty: Infinite Warfare did not meet the publisher's sales expectations.
"It's clear for a portion of our audience, the space setting just didn't resonate," Tippl said, while also standing firm by Activision's decision to allow Infinity Ward to pursue a path it was passionate about.
Interestingly, Activision said the "2017 title will take Call of Duty back to its roots", and Tippl noted it will feature "traditional combat" – so don't expect another sweeping sci-fi epic.
Overwatch hands Blizzard record revenues
The Blizzard segment also had a great year, with record hours played during the fourth quarter. It pulled record yearly revenue of $2,428 million. The twin publisher noted that just under 60% of Blizzard's revenues came from games other than World of Warcraft, which has frequently been Blizzard's primary bread and butter, and 20% of its revenues came from consoles.
Overwatch is the key title here, of course; it set a record for the strongest release year financial performance of any game in Blizzard's 25-year history, reaching 25 million player registrations faster than any other Blizzard game and still climbing. Activision Blizzard also noted that Overwatch's appeal is equal in the East and the West, which has not always been the case (see, for example, StarCraft).
World of Warcraft MAUs for 2016 grew 10% year on year, with fourth quarter MAUs spiking to 20% year on year growth. In terms of hours played, the MMORPG saw figures better than Legion's launch month, and better than any non-launch month in the franchise's history.
Hearthstone MAUs grew 20% year on year from record figures in 2016. No other Blizzard properties were selected for highlights.
General ATVI figures
In general, Activision Blizzard saw record engagement with both arms of the publisher setting new MAU records.
MLG viewership on social platforms grew 50% year-on-year. COD World League delivered 120 million, with viewing time clocking in twice as high as 2015's season. No doubt Blizzard hopes to echo this performance with the Overwatch League, which the publisher plans to start commercialising this year.
I suppose we'd better mention Skylanders, which is the 11th best-selling console franchise of all time and has shifted 300 million toys globally. Activision said a new mobile game is in development and noted Netflix has ordered a third season of the TV series. There's no new console Skylanders game this year after Imaginators fell a bit flat.
Mobile arm King saw growth in play time per DAU, and bookings per user have grown for the sixth quarter in a row. Candy Crush was "stable" despite an uptick in mobile bookings, suggesting average users are down somewhat.
Overall, Activision Blizzard reported GAAP net revenues of $2 billion for Q4 2016, up from $1.3 billion in 2015. Of this revenue, 72% derives from digital sources, up from 54% in 2015.
For the year total, the twin publisher reported GAAP net revenues of $6.6 billion, up from $4.6 billion in 2015, with 7$5 of revenue derives from digital, up from 54% in 2015.