Three PS4 1TB bundles coming next month, each contains Uncharted 4 and two other games
Sony Europe has announced three PlayStation 4 bundles for release in November.
Each bundle contains a 1TB PlayStation 4 and Uncharted 4: A Thief's End along with two other games.
Here are the bundles:
Uncharted 4
The Last of Us: Remastered
Driveclub
Uncharted 4
Driveclub
Ratchet & Clank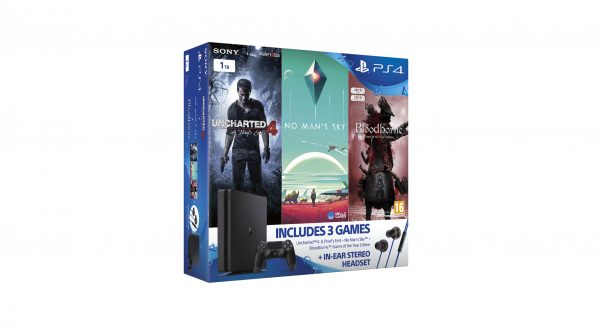 Uncharted 4
Bloodborne Game of the Year Edition
No Man's Sky
Each bundle also includes the in-ear headset which has a 15 hour battery life.
More information is available through the EU PS Blog link at the top of the post.
Sony said bundle availability and pricing will vary by country, so it's best to check with your local retailer.