Minecraft: Windows 10 Edition free to current owners
Minecraft is coming to Windows 10 with a stack of new features – at no cost to current owners.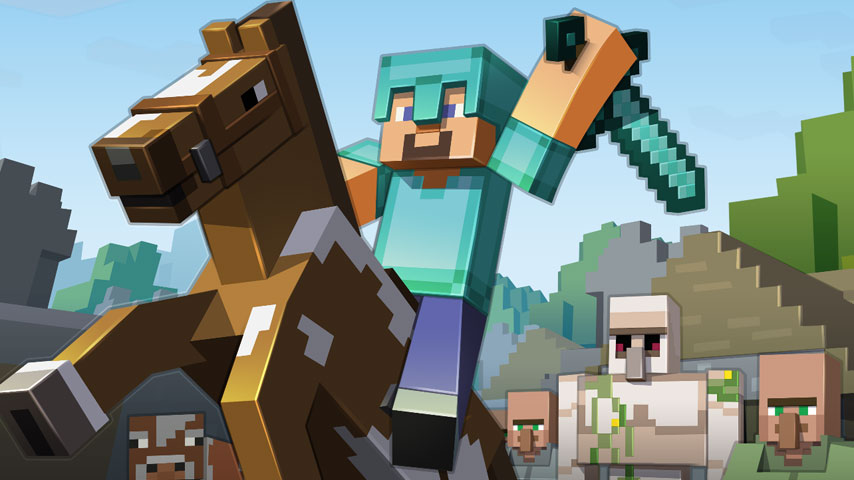 Minecraft: Windows 10 Edition will go into beta sometime after the operating system officially launches on July 29.
From Mojang's blog post on the subject it sounds like the new version will run without the Java wrapper required for the current PC (and Mac) build.
The game will be free to all existing Minecraft PC (and Mac) owners, and $10 for everyone else. When the beta ends this price will increase. As ever, all future updates will be free.
Mojang said the Windows 10 version isn't finished and will be updated with more features as time goes on, but did stress it contains a Survival and Creative mode, just like all the other versions.
Here are the Windows 10 version's key features:
Craft, create, and explore online with up to seven friends playing Windows 10 Edition Beta, through local multiplayer or with your Xbox Live friends online
Play online and local multiplayer with other Pocket Edition players thanks to a free update, due to arrive soon after launch.
Multiple control schemes! Switch between controller, touch, and keyboard controls with little to no effort!
Record and share gameplay highlights with built-in GameDVR.
Help shape the future of Minecraft: Windows 10 Edition Beta with our built player feedback mechanisms.
I'm not sure about that "other Pocket Edition players" bit; it's either a copy paste error or clumsily worded. We'll see what we can find out.