Zelda: Breath of the Wild is out in March, according to GAME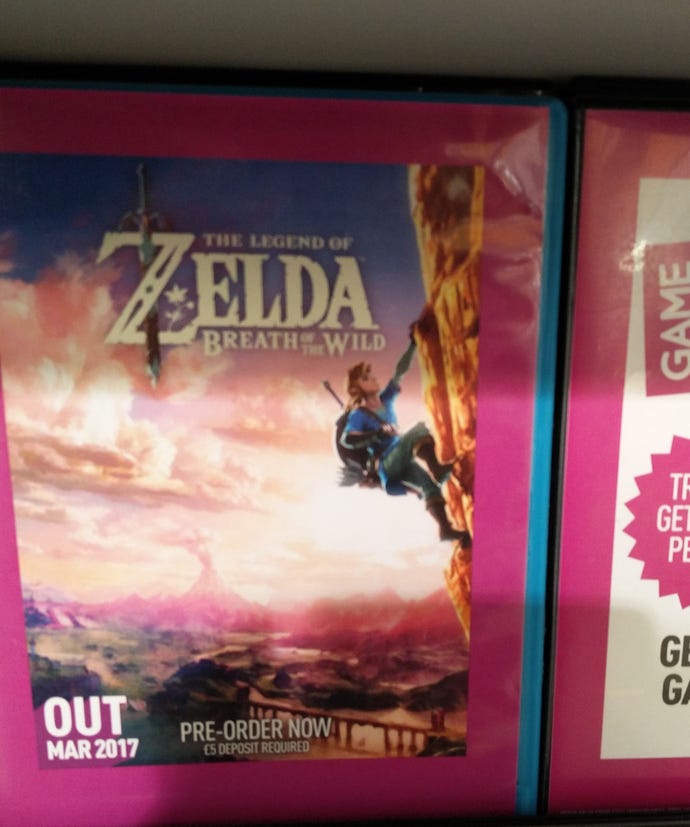 UK retailer GAME is already accepting pre-orders for The Legend of Zelda: Breath of the Wild, which it says will be out in March.
A NeoGAF user has spotted pre-order boxes for The Legend of Zelda: Breath of the Wild at their local GAME, the big UK retailer.
The boxes clearly mention March, 2017 as a release window, as you can see. March is when the Nintendo Switch is expected to release worldwide.
This date is interesting because a recent report suggested the game may not be a launch title in Europe/UK, only in North America. Of course, this information could be outdated, and Nintendo of Europe could've simply found a way to make it work.
There's also the possibility GAME printed those ahead of time believing Breath of the Wild will launch alongside the Switch, as was previously rumoured. The Switch event later today will no doubt shed more light on the whole thing.