World of Warcraft Will Let You Convert Gold into Game Time
Blizzard provides a new option for avid WoW players to keep their subscription running.

This article first appeared on USgamer, a partner publication of VG247. Some content, such as this article, has been migrated to VG247 for posterity after USgamer's closure - but it has not been edited or further vetted by the VG247 team.
Blizzard is ready to let World of Warcraft players convert gold into game time and vice-versa. Today, the company announced WoW Tokens. These tokens are equal to 30 days of game time, can be purchased on the in-game shop, and can be sold on the Auction House. It's a good way for some players to make some Gold, while allowing other gold-rich players the chance to get free game time.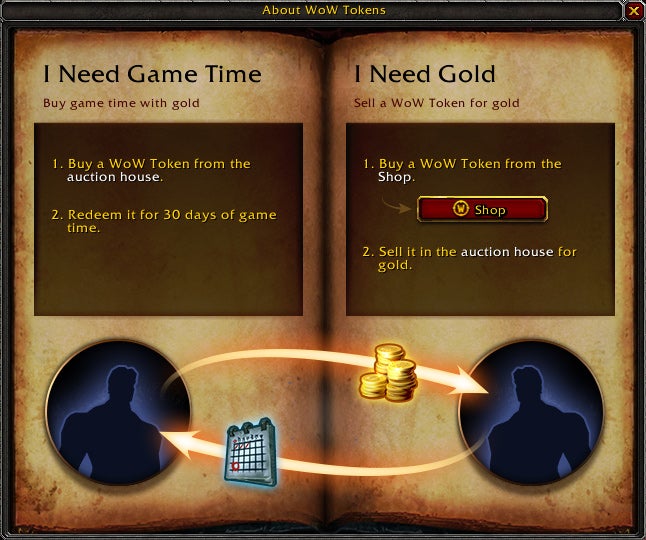 It's another big change for World of Warcraft, around a year after launching paid level boosting. The service allows players to boost a single character up to level 90 so they can jump right into the Warlords of Draenor expansion. The service was met with hate from veteran fans when it was first announced, but the $60 price tag has quelled some of fears of rampant noob 90s roaming Azeroth.
The tokens are coming in patch patch 6.1.2. Here's how they'll work: You'll be able to go onto the WoW store in-game and purchase a WoW Token for an undisclosed price (probably $14.99, the price of a WoW monthly subscription). You can then put that Token on the Auction House's new Game Time tab for a certain price. Anyone can buy your Token at the current market price - determined dynamically based on supply and demand - and you get a certain amount of gold, which is quoted when you create the auction. Once that player has purchased the Token, it's Soulbound; all you can do is redeem it for game time. Tokens can't be traded otherwise; it's Auction House or nothing.
"When you purchase a token off the shop, there is literally only one thing you can do with it: You can list it on the auction house for sale," lead game designer Ion Hazzikostas told VentureBeat. "You can't use it yourself, you can't mail it, you can't give it to a friend, you can't destroy it. When you buy it off the auction house, the only thing you can do is to consume it, to add 30 days of game time to your account."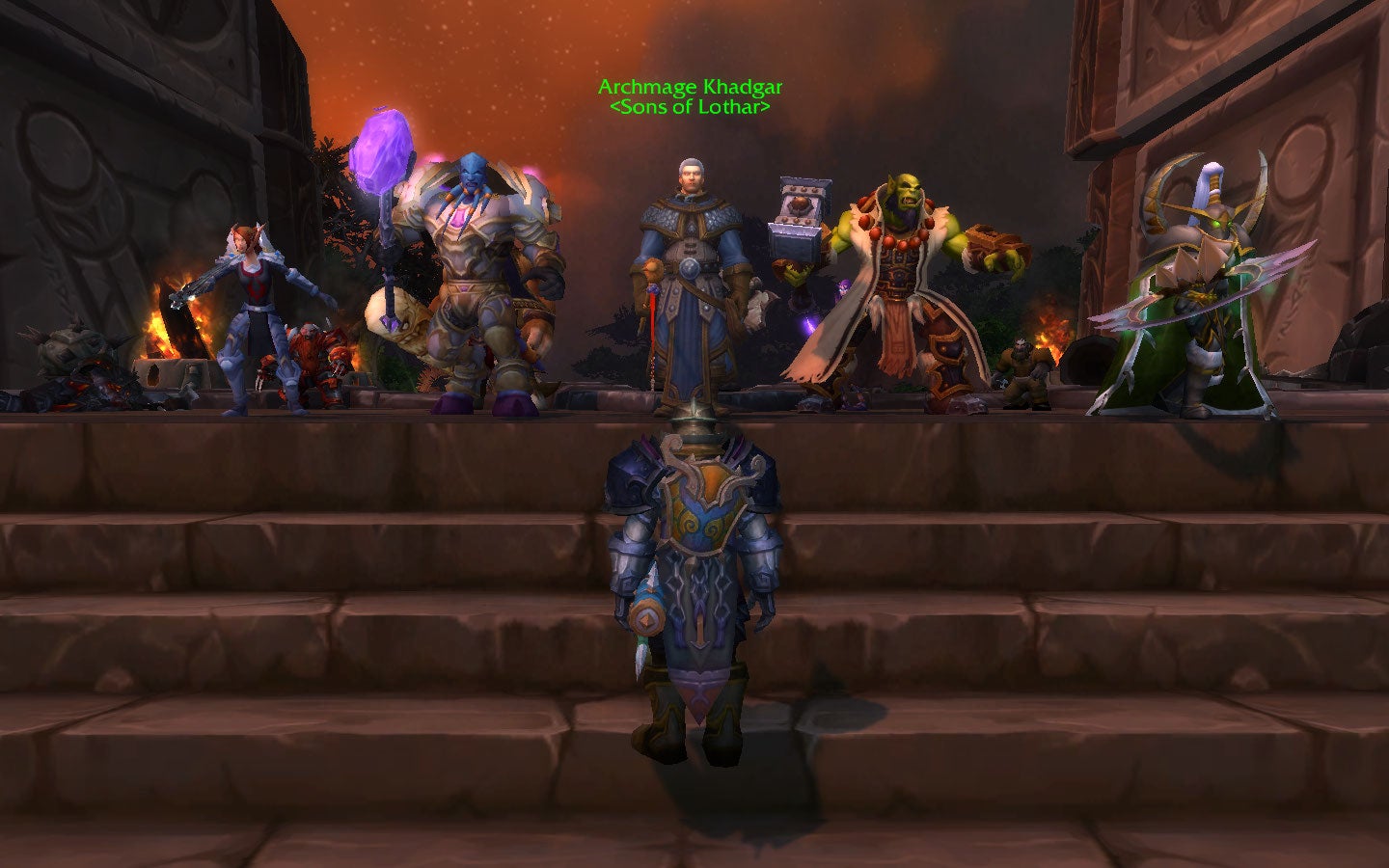 It's all about simplicity and ease. You sell once for a dynamic price and buy for another. Blizzard handles all of the pricing, based on market conditions; not just the in-game market, but also the major gold-selling sites Blizzard has been trying to kill for years.
"We're going to look at some things like the current going rate of gold on third-party market sites," added Hazzikostas. "Clearly that's an indicator of what demand levels exist. We are going to set a price. That price is likely to vary from region to region. The economies from WoW servers are pretty consistent from server to server but vary widely from region to region."
WoW Tokens carry a hint of free-to-play business practices, much like the character boosts and WoW's extensive in-game shop. This is a method that's been used in EVE Online and Wildstar, allowing dedicated players to play the game for free.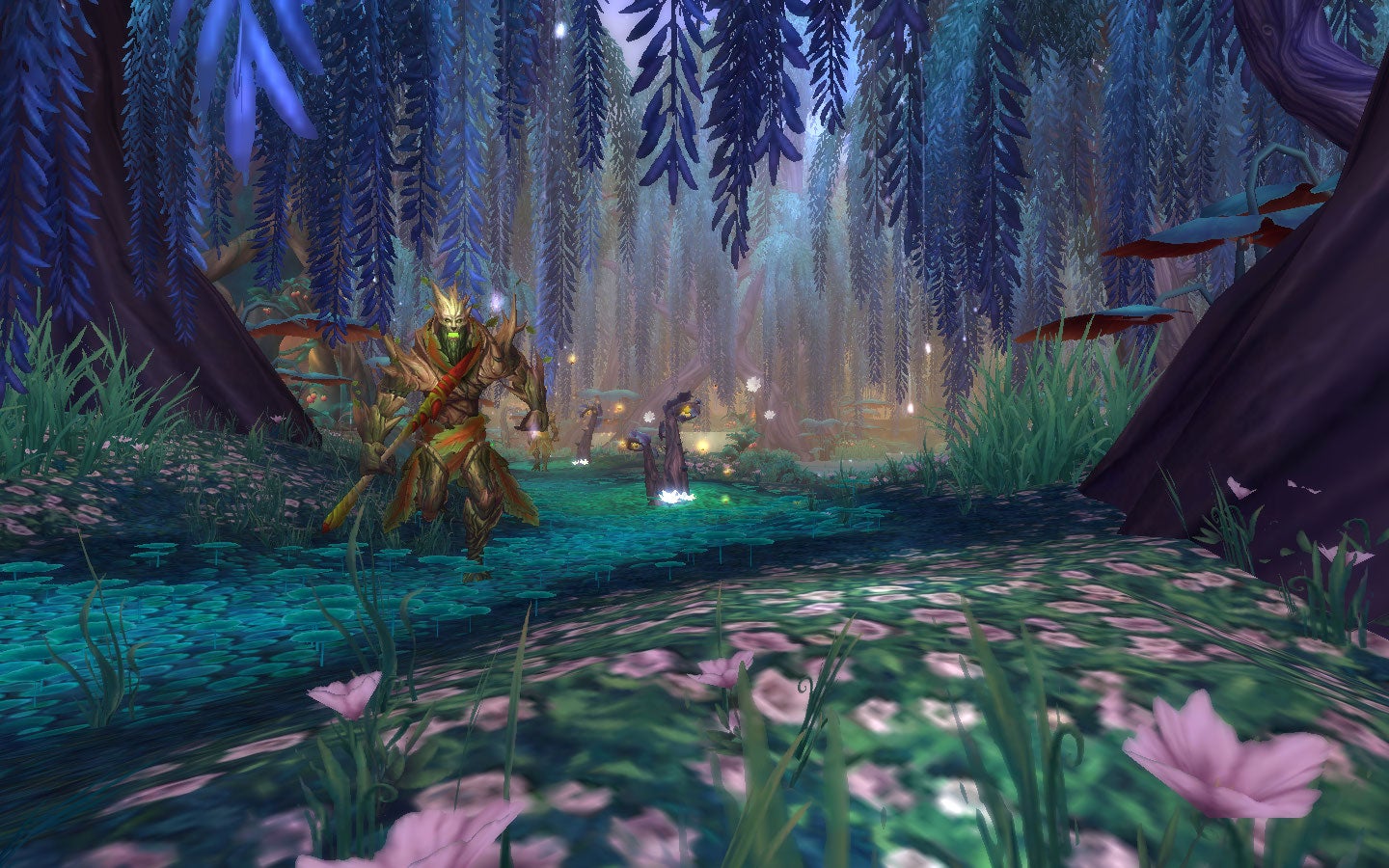 Blizzard is trying to find out what's the next step in its long-running cash cow of an MMO. World of Warcraft is still trudging along with 10 million subscribers, only 2 million down from its all-time high of 12 million. It has a consistent player base that ebbs and flows with each expansion and raid patch.
The problem is that WoW is a continuing arm of old Blizzard, which built big games and charged you a single price or a subscription fee. New Blizzard is willing to make smaller projects, give them away for free, and reap the rewards of microtransactions. These ideas power Hearthstone, Heroes of the Storm, and potentially the upcoming Overwatch. And it's working, as Hearthstone has 25 million registered players making decks and probably buying boosted packs. Heroes of the Storm is only in closed beta, but you can already buy new characters and skins for in-game gold or real money.
It's a brave new world for Blizzard and the company's biggest question is how it can adapt WoW to live in that new world. It's a hard question and the dividing line is faint. With the Warlords of Draenor expansion, Blizzard alienated USgamer's Jaz Rignall, who was a long-time WoW player. Jaz feels the game has lost some of its complexity since its launch back in 2004. A number of changes were due Blizzard reaching out to players of new MMOs, like Final Fantasy XIV and Guild Wars 2, but they're still alienating to those who enjoyed the game the way it is.
It's safe to say that changes like WoW Tokens may not have their fans in classic WoW. Blizzard will keep evolving the game as it continues through its second decade. Hopefully, they make the right moves.