Wolfenstein 2's collector's edition includes super keen Action Blazkowicz toy
Bethesda is diving right into Wolfenstein 2's 1960s theme with an era-appropriate action figure.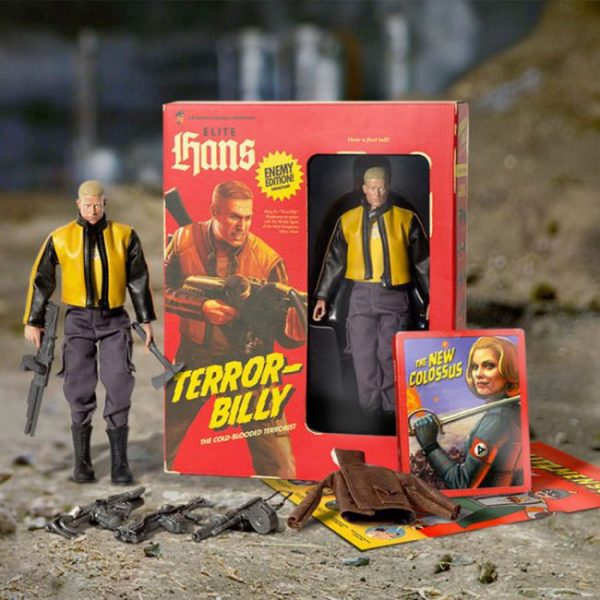 Perhaps you're interested in Wolfenstein 2: The New Colossus for its Nazi-killing action, or its themes of fatherhood. Either way, now you can add 60s-themed action figures to the list. Bethesda has unveiled a new collector's edition for the upcoming sequel which includes your very own Action Blazkowicz toy*. Wowzers!
This collector's edition - which seems to be exclusive to the Bethesda store as well as GameStop- comes with a 12-inch BJ Blazkowicz in 1960s-themed packaging. (Mint!) The toy includes six weapons, a hatchet, and a bomber jacket. On top of that, you'll get a 9"x14" Blitzmensch poster and Wolfenstein 2: The New Colossus in a steelbook case.
The downside is this edition is only available within the USA. That said, you can still get standard and deluxe editions of the game through outlets such as Amazon.
*Nazi-killing action implied, but not included.