PS4 just got another Unreal Engine 4 exclusive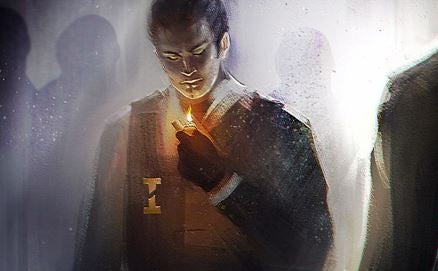 Without Memory is a new PS4 exclusive created in Unreal Engine 4, and its developer Dinosaurum Games has just opened the title's official site. It's got some initial details and pieces of artwork.
Over on the Dinosaurum Games site, Without Memory has been slated for a 2016 launch and is described as a third-person psychological thriller inspired by Quantic Dream's work, which includes Heavy Rain and Beyond: Two Souls.
The Google-translated synopsis explains that Without Memory is, "the story of how one moment can change the life of an ordinary girl who was no different from other people. Anna suddenly wakes up in the woods and realizes that just does not remember anything. She knows no address, no information about themselves and very frightened. Any actions and actions directly affect the storyline and the state of the protagonist.
"You have to survive in harsh conditions, to make difficult decisions for which will have to bear responsibility. And finally - get the truth. Before our eyes, Anna will grow and develop. She learns to trust or to detect lies. The player's actions will depend on the attitude of all the other characters."
Similar to games like Heavy Rain, Without Memory will make use of what the team calls a "modernized" take on quick-time events that will be revealed at a later date that will, "transform gameplay into a fascinating passage, not just boring keystrokes that looks like: «Press X to win»"
There are also logic puzzles and side quests in there to keep things interesting, as well as a system that triggers conversation options using the DualShock 4's touch-pad. It's going for a realistic visual style with detailed facial animation, but you can check out some of the game's more-cartoony concept art here.
Check it out and let us know what you think below.
Via DualShockers.