Uncharted PS4 Remaster bundle would be "nice", says Naughty Dog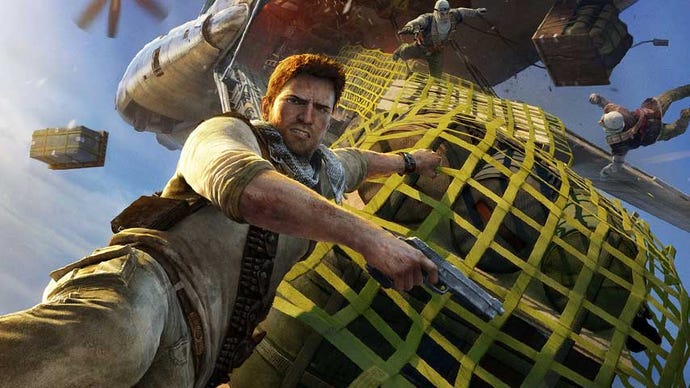 Uncharted 1, 2 and 3 remastered for PS4 and bundled into one package? Yes, please, Naughty Dog.
The Uncharted series is among the PS3's highlights so we've kind of been waiting to hear it would get the PS4 remaster treatment like The Last of Us and a few other rumoured titles like Beyond: Two Souls.
Apparently SCE Worldwide Studios boss Shuhei Yoshida agrees; IGN reports the executive suggested the project to Naughty Dog.
Unfortunately for new potential Nathan Drake fans, it's not on the radar just yet.
"It'd be nice. It's always nice to find ways to try and expand your audience," Naughty Dog community strategist Arne Meyer said.
"I don't know how we'd ever pull that off but I don't want to say we wouldn't do it. I think if everything aligns, we should make an attempt to look into it and do it as well."
Naughty Dog already has a lot on its platter, having polished off The Last Of Us: Remastered and begun work on Uncharted 4, both for PS4. IGN also raised the issue of a new Crash Bandicoot or Jak & Daxter game, but Meyer didn't seem too enthusiastic about the prospect.
"I don't know if it's playing to our strengths right now," he said.
"Right now, what's exciting everyone at the studio is continuing to work on narrative-driven games with strong characters. I think, at least for the time being, we haven't exhausted the possibilities there, but that could change with something as simple as hardware. That's what drove it before. I think we're on to something really good though creating character-driven stories so that's where our focus is going to be."
Naughty Dog also said recently that it is thinking about a sequel to The Last of Us, because fans want it.