Trials Fusion: Fault Zero One DLC now available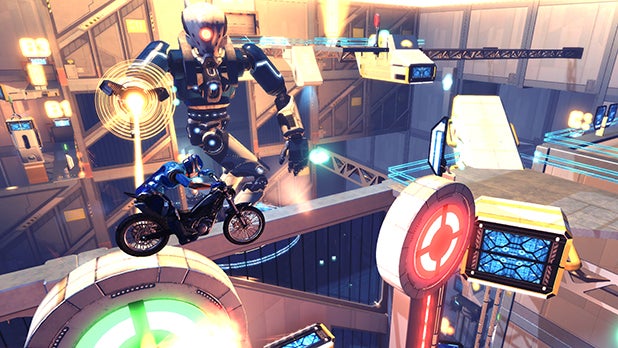 Trials Fusion has expanded for a fifth time, bringing players to the futuristic city of Megalopolis.
Trials Fusion: Fault Zero One is now available on PC, PS4, Xbox 360 and Xbox One. The pack includes ten new tracks, 24 challenges, five trophies and many new objects for the track editor.
Fault One Zero is bundled with the $20 season pass, or sold separately for $5. One more pack is on the way for season pass holders, bringing the total to six. Trailer:
The DLC follows a free update which added single-player tracks to Trials Fusion's online suite. Ubisoft said that players have run almost 2.5 million races since the online mode launched, racing over 317,581 miles.