This Code Vein video features story elements and some enemy slashing goodness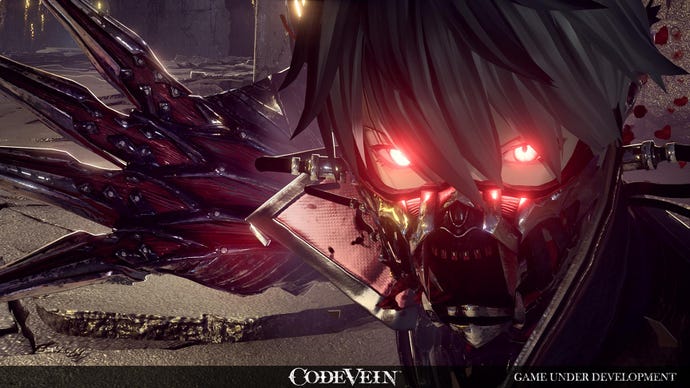 Fresh out of TGS 2017 comes a new Code Vein trailer providing a look at some of the characters.
This new Code Vein trailer shows two in-game characters along with some lovely monster killing action.
In the video, with English subtitles, there is little information on one of many enemies in the game, the Queen. All we know is the Queen has broken through the defensive line and is heading toward the protagonist. The creatures which are sent by the evildoer look rather formidable.
You a fight with the Queen's forces in a gameplay video released earlier this week.
There's also some sort of red mist which has appeared, and going by the video, it has something to do with the Revenant relying on blood beads to sustain themselves. They are essentially vampires, and not only is blood needed in order to survive, it is also used to enhance a Revenant's abilities.
It seems there aren't enough blood beads to go around, which is causing a bit of a problem for everyone. When a Revenant is starved of blood supply, they turn into these ghouls called Lost. Due to the low blood supply, more Lost are appearing.
Announced in April, Code Vein is in development at God Eater studio Shift.
It will release on PC, PS4, and Xbox One at some point in 2018.