These UK exclusive Zelda and Metroid figurines will cost you up to £300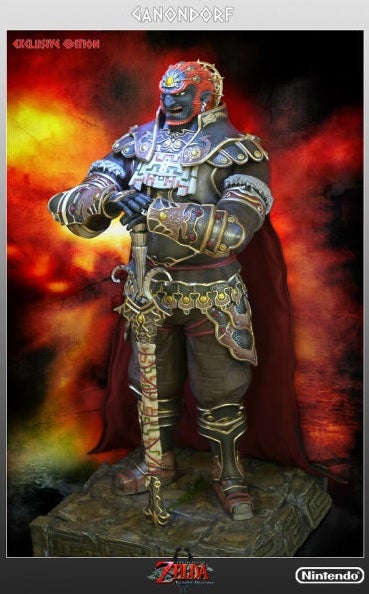 Nintendo UK is for the first time selling official merchandise through its online store.
That means you can now buy figurines, t-shirts and other cool stuff alongside your games, with the store offering free postage if you don't mind waiting up to 5 days.
We've spotted these UK exclusive figurines:
Link on Epona is 17x16 inches in size, made from poly-stone and costs a healthy £279.
Ganondorf stands 23 inches tall and costs whopping £299.
If those are a little high-rolling for your tastes, you can opt for the relatively cheap Metroid Prime Gunship for £189.