The Settlers 7 demo released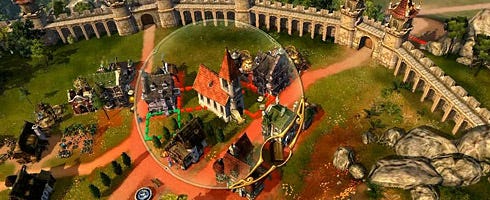 Want to watch small people settle somewhere a long, long time ago? You can now do it for free
Ubisoft's released a demo of The Settlers 7: Paths to a Kingdom, the latest instalment in the unending RTS. Get it from BigDownload.
It includes a tutorial video and a playable map called River Town, which can be beaten in single-player against AI, in multiplayer, or in Sandbox mode for unrestricted building without opponents.
The demo supports all languages, but the save feature is disabled.
Bruce Shelley worked on this. Bargain at 2.55Gb. The full game releases this week for PC.