The next Resident Evil movie will be Paul W.S. Anderson's last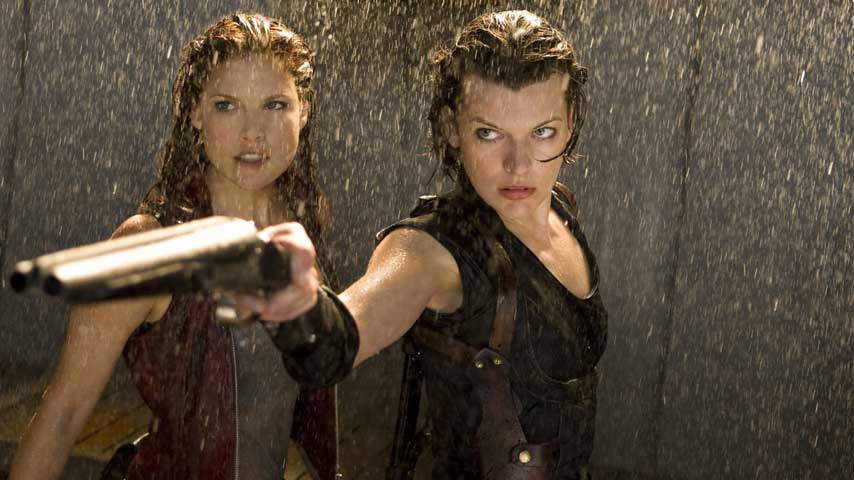 The next Resident Evil movie has the working title "The Final Chapter", because writer and director Paul W.S Anderson is pretty much done with Capcom's universe.
Previously, we had believed the sixth movie would be called Resident Evil: Rising, but Anderson told Collider that's incorrect.
"Resident Evil: The Final Chapter is the working title. It may be the final title, but that's what's written on the front page of my script," he said.
Anderson also said this is "absolutely" the last Resident Evil movie he'll make.
Does that mean the franchise will come to an end? Not necessarily, but Anderson and star Milla Jovovich have been primary driving forces in having the films made, both creatively and financially, and although the series has made a great deal of money (outside the US, at least) it's not guaranteed that anybody else will step up to the plate. Jovovich has indicated she's not keen on doing another one after The Final Chapter, and the series wouldn't be the same without Alice.
We don't know much about Resident Evil: The Final Chapter except it features Ada Wong and will be filmed in 3D.
Anderson confirmed he's about halfway through the first draft of the script, has not set dates for shooting yet, and could not comment on whether the final product will hit cinemas in 2015 or 2016.
As for what the director will do next, he says he's got a couple of irons in the fire, but doesn't want to be locked down to video game movies, despite his passion for the medium and belief in the potential for success of adaptations.
"I have been offered other video games themselves. I think because I'm probably so associated with Resident Evil, I think there's probably a reluctance to make another video game movie and I will also kind of feel that reluctance as well," he said.
"That's the video game franchise I'm associated with right now and that's really what I want to do and put all of my energy into. And I'm very happy with the way I've managed to alternate between doing video game-based movie and then a historical-based movie or a a piece of literature. I wouldn't want to do video game movie after video game movie."
Thanks, i09.