Tales of Zestiria announced for Japan and the west on PS3, character art, stills & trailer inside

Tales of Zestiria has been revealed for PS3 by Namco Bandai, following a string of teasers on the RPG's official site.
UPDATE2:
Here's more information from the PS Blog.
Tales of Zestiria will be released throughout North America, South America, and Europe and is the first time a Tales titles has been simultaneously announced for both Japan and Western markets.
One of the defining themes of the game is "choice" and players will be able to speak through Ludger by the choices that they make throughout the game.
The title takes place in the same world as Tales of Xillia, so players should expect to see plenty returning characters helping Ludger and Elle.
"The Tales Of team has been working hard to strengthen our relationship with overseas fans over the past few years and have seen the fruits of our labour with the success of Tales of Xillia which has sold over a million copies worldwide," said producer Hideo Baba . "The Tales Of team would like to thank all of the fans around the world for their continued support and extend a warm welcome to new fans to the series as well."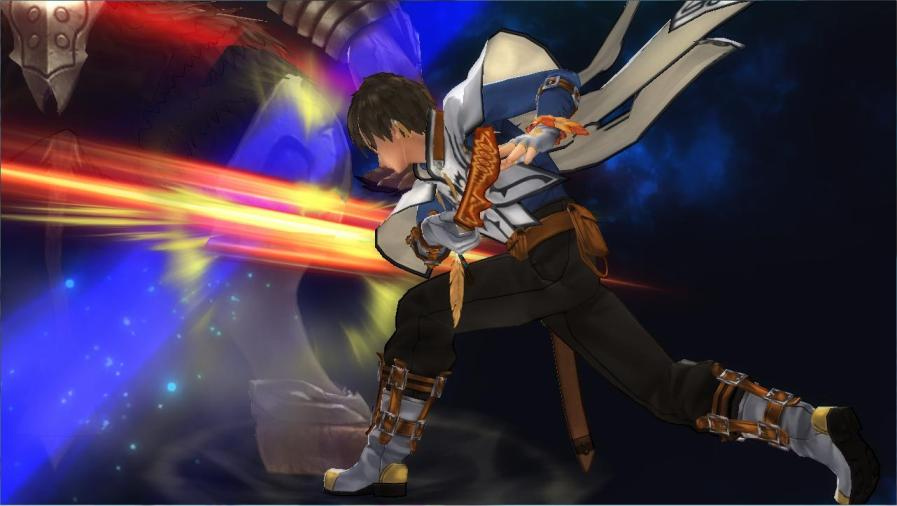 UPDATE 1:
Here's the official Tales of Zestiria reveal trailer, courtesy of YouTuber rest440.
ORIGINAL STORY:
The game was revealed during a Nico Nico stream today, and the official Tales of Zestiria webpage will be updated shortly
PS4, PS3 and PS Vita were discussed during the Japanese stream before Tales of director Hideo Baba took to the stage:
Here's the main character's design:
And another:
Two environment stills:
Field exploration still:
Battle system still:
Dragon boss:
Male character concept art:
Lead character's voice actors:
Building...