Stylish top-down brawler Redeemer gets August 1 release date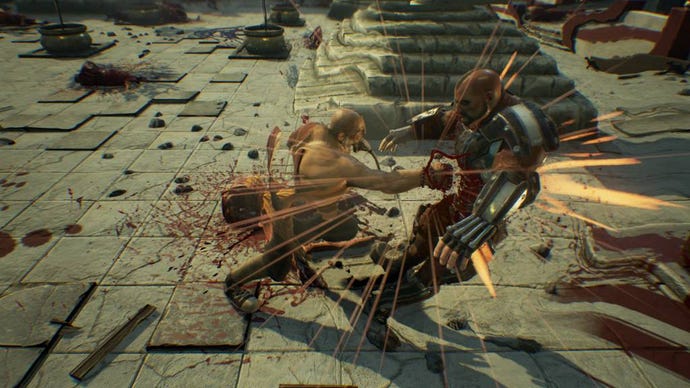 Redeemer, the top-down, sort of God of War-inspired brawler from Sobaka studio, will be released on August 1 on PC.
The studio announced the release date in a new trailer. Redeemer was revealed earlier this year, and the new footage continues to have the same brutal look.
Redeemer includes a single-player, story-driven campaign where you play as Vasily, a former mercenary who turns on the "shadowy forces" he once worked for. There's also Arena, which throws an endless number of enemies at you horde-mode style.
The game's combat features lots of stylised melee moves that look devastating. You can use items from the environment as a weapon, or combo regular moves into environmental attacks.
Redeemer even has firearms, which is a bit weird for a brawler, but it doesn't look out of place here. It'll set you back $15/£11. PS4, and Xbox One versions are in development but they don't yet have release dates.