"Study": Kids that play FPS games are less empathetic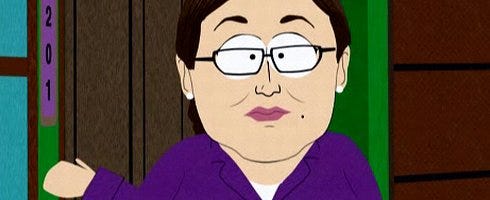 Supernanny Jo Frost's new show in the UK, Extreme Parental Guidance, will have its debut episode focusing on children and violent videogames.
To help her along, Frost solicited Iowa State University's Dr. Douglas Gentile to conduct a study with her on 40 boys and the after effects of playing a FPS.
The first episode has Frost and Gentile splitting the 40 boys in half. One group plays a football game for 20 minutes, while the other half plays a FPS for 20 minutes.
After each play time, the boys are shown a news clip full of violence, and the study found that the heart rates of the footballers was higher than the FPS - proving what Gentile said was "shocking" desensitization in only 20 minutes with the videogamers.
Another experiment had Gentile knocking over a can of pencils in front of each boy individually, to measure empathy. This test had 40 percent of boys who played the FPS helping pick up the pencils, compared to 80 percent of those who played football.
It was not taken into account whether the unhelpful boys were just ill-mannered brats or not.
The Guardian, which has a rundown of the episode noted that: "Cognitive neuroscience is a complex field - it is perhaps not something to be prodded and poked at during a piece of realty TV voyeurism masquerading as documentary material...if just 20 minutes of exposure is enough to turn normal boys into desensitized monsters, our streets should be filled with violence. They're not."
Via GamePolitics.