Why streamers are leaving PUBG to play Fortnite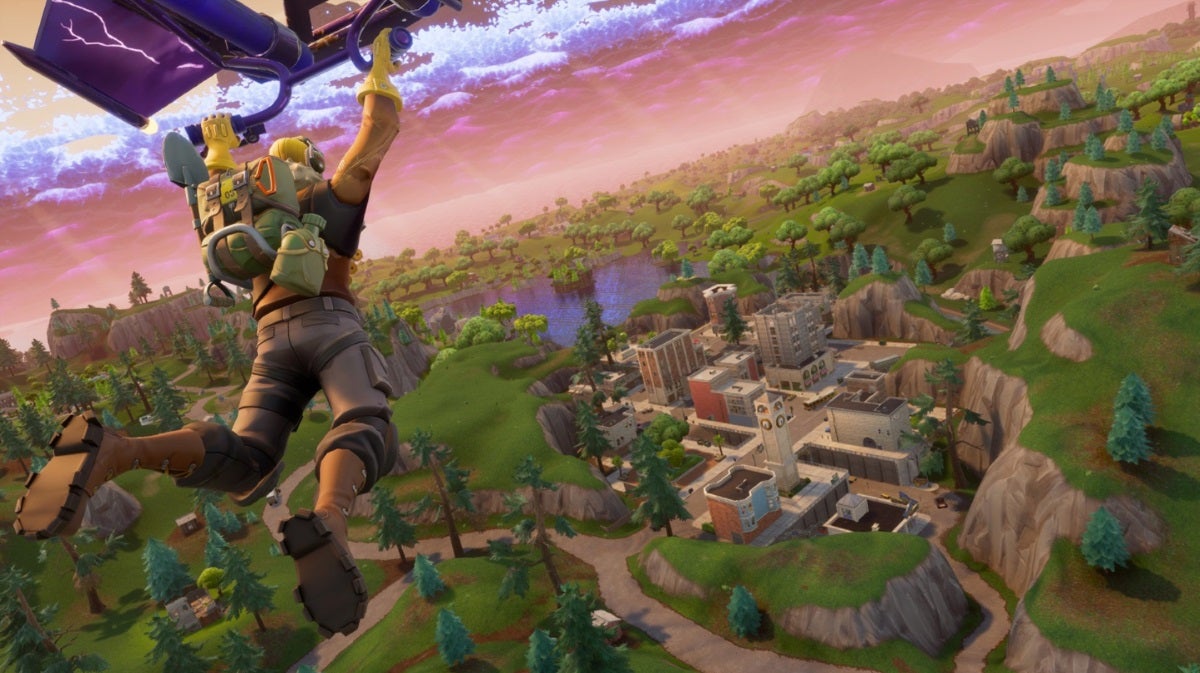 Fortnite took everyone by surprise when it was declared the most popular game on Twitch, overtaking PlayerUnknown's Battlegrounds. Considering its tepid launch, no one could have anticipated it would have exploded in popularity over the following year. Epic Games' crafty decision to add its own battle royale mode was the event that sparked this dramatic rise.
So how did Fortnite topple PUBG's battle royale reign on Twitch? Here's what professional streamers think of the shift, and exactly why so many content creators jumped so quickly onto the battle bus.
Sophia "Djarii" White is a British twitch streamer who covers both games prominently on her channel. She acknowledges the growing trend of streamers switching from PUBG to Fortnite and believes that there are a number of reasons. Above all, she stresses the importance of the game's accessibility.
"Fortnite is a free game, so naturally it hits the entire audience base who aren't able to buy games," she says. "It's [also] easier to run so works on more computers and is more accessible."
Have you tested the waters of Fortnite yet or still on that PUBG grind?

— djarii (@Djari328) March 16, 2018
Canadian Twitch streamer xChocoBars, real name Janet Rose, reiterates this point. When I contact her asking why she switched games, she answers, "The biggest factor for me choosing Fortnite over [PUBG/H1Z1] is because Fornite is free-to play. This allows me to connect and play with anyone, including fans, subscribers, and friends. Some of my friends can't run PUBG or don't own it."
Another important point that comes up is the existence of console ports. While PUBG is limited to Xbox One at present, Fortnite is available on a wider range of devices, including, Xbox One, PlayStation 4, and even mobile. There is a potential for a larger audience, which results in more streamers flocking to create content around it.
In an interview with CNBC, Tyler "Ninja" Blevins, the most watched Fortnite player on Twitch, reaffirms this when he says, "I think it is a combination of a lot of things. The fact that it is free-to-play is huge and it is already across all the platforms … So, the accessibility and how friendly the game is, they're just hitting every mark."
Blevins is one of the many streamers who has benefitted from the game's surge in popularity, becoming the most-viewed streamer on Twitch and breaking records for a stream he did recently with rappers Drake and Travis Scott, as well as NFL star JuJu Smith Schuster.
There are also other reasons that might potentially drive players away from PUBG, in addition to accessibility and cost. These include the prevalence of cheating, poor console optimisation, and the buggy nature of PUBG.
Cheating has become a hot topic in PUBG's community over the last year, with there being a huge influx of hackers and aimbotters after the game's release in China. This is something Bluehole has struggled to control, with its attempts to whittle away at the number of hackers taking longer than fans might have anticipated.
There is also the more basic issue of aesthetic preference, too. The two games have distinct styles. PUBG is more militaristic and violent, while Fortnite is cartoonish and colourful. This means streamers and content creators with a much younger audience can cover Fortnite and not risk exposing their audience to something that might be deemed controversial or upsetting.
"Personally I prefer PUBG over Fortnite: BR as a whole, but I am used to DayZ-style games and PUBG hits at home with that," White says. "Fortnite is generally easier, though, and a more casual game so I feel less stress and tension when playing it, which is both good and bad."
Fortnite's exponential growth hasn't just been limited to Twitch either. YouTube has also seen a massive increase in the amount of Fortnite content being produced. The game has broken a number of records on the platform, having the most videos uploaded in a single month and the most viewed livestream, which was hosted by the Spanish streamer El Rubius.
At this point, it looks unlikely that PUBG will ever catch up, but the streamers I speak to suggest it doesn't need to.
"I think Fortnite's growth [will] continue," White continues. "It's an extremely accessible and polished game that appeals to a wide variety of audiences. [As for PUBG], it's hard to say whether [it] will catch back up. But, while they are both battle royale titles, they are extremely different from one another and cater to different audiences, so I think they can absolutely co-exist."
Fortnite all day today :) https://t.co/rhY4uOvfff

— xChocoBars (@xChocoBars) March 28, 2018
Rose has a similar perspective. "I definitely feel like it's possible for both of these games to co-exist, " she states. "As much as they are similar, they also are very different. PUBG is slower, tactical, and more militaristic feel while Fortnite is fast paced, brightly coloured and cartoonish. Also, PUBG is straight shooter while Fortnite has the building."
Fortnite's growth shows no sign of slowing down. It entered the public consciousness in a way that few games manage and a huge part of that is down to its presence on video platforms such as Twitch and YouTube.
Many streamers see Fortnite as a more reliable and accessible alternative to PUBG, and that increased exposure helped the game build its remarkable following online.
This doesn't necessarily spell the end for PUBG, though, and there are likely many who still prefer its more tactical approach to the battle royale genre. It is just a matter of taste, with some preferring a light liquid lunch of chug jugs and slurp juice over the meaty bites of a chicken dinner.