Steam Exploration Sale day five - Alien: Isolation, Skyrim, Tomb Raider and more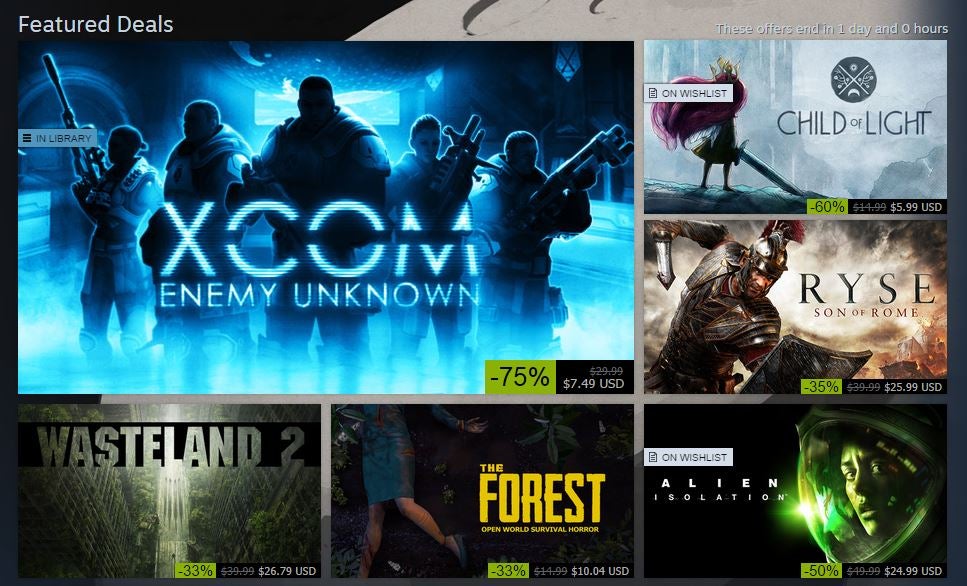 Steam Exploration sale continues for a fifth day with discounts on Alien: Isolation, Wasteland 2, Tomb Raider, Ryse: Son of Rome and many more.
Today's deals will last for 24 hours under the Featured slot, before getting removed. The deals will still be available for another 24 hours, just not on the front page.
The Featured deals today include: 50% off Alien: Isolation, 60% off Child of Light, 35% off Ryse: Son of Rome, 33% off Wasteland 2, and many more. Have a look at the rest below.
As for the one-day only deals, we've got %50 off Shadowrun: Dragonfall - director's Cut, 75% off Killing Floor, 75% off Portal 2, 80% off Planetary Annihilation and more, take a look.
Want more? There are 5675 more titles on sale.