Take a good look at Valve's Steam Controller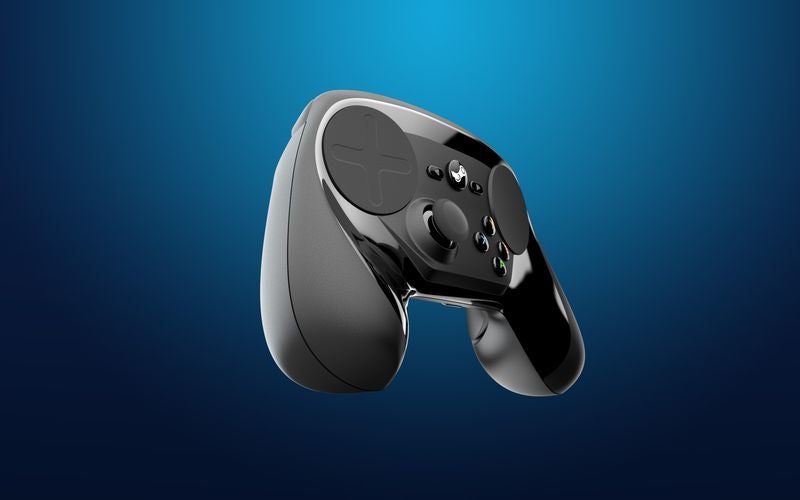 The Steam Controller is designed to bridge the gap between control pad and mouse.
PC gaming is great, but sometimes you just want to kick back on the couch with a big screen. Games designed for play with keyboard and mouse don't work so well in a living room set up, and all the wireless keyboards and lap desks in the world can't solve the problem.
Valve is hoping its new Steam Controller will. It features a couple of big track-pad like areas - one with a D-pad - as well as an analog stick, face buttons, haptic feedback and pretty fancy triggers.
Valve reckons the pads are precise and comfortable enough to play mouse-centric games with, so combined with Big Picture mode and one of the new Steam Machines releasing in November, you should be able to get a decent console-like experience - with the openness of the PC platform and all the treasures of Steam.
The controller is priced $50/£40, and is currently available for pre-order in the US and UK through this store page.
We'll see, hey? Here's Valve's sales pitch on the new controller.