Split/Second gets screen explosion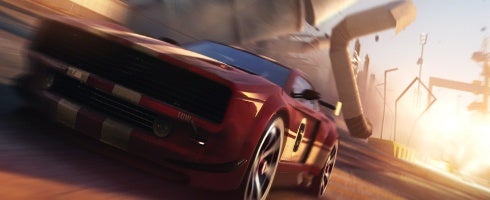 Disney's sent out nearly 40 new screens for Black Rock's Split/Second.
Get them after the break.
The racer was dated for the UK yesterday for May 21 for PS3, 360 and PC. It will also now be known as Split/Second: Velocity.
Black Rock will soon be switching its attention from the game to a secret project that's already in development, according to studio boss Tony Beckwith.
In case you still remain unconvinced, watch us play through it at last year's Eurogamer Expo here.