Simpson's creator trademarks Life in Hell series for possible videogame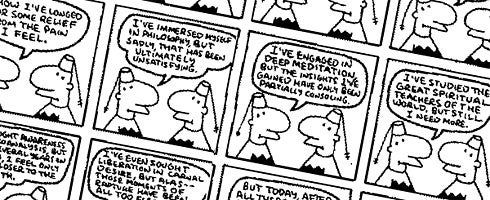 Last week, Matt Groening filed a trademark for a potential videogame based on his Life in Hell comic strip.
The creator of The Simpsons and Futurama, as Kotaku points out, is known to file trademarks for things he will never do. In other words, don't hold your breath folks.
For those unfamiliar with the thirty-year old weekly comic strip, Life in Hell's name was changed to Life in Swell in back in 2007, and stars a cranky rabbit named Binky, his ex, and an illegitimate son.
Would be one of the strangest games ever made, if we're being honest.