S.T.A.L.K.E.R. 2 info blowout: new characters, DX11 support and more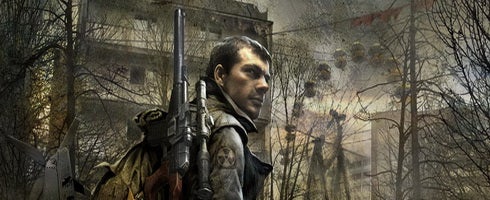 While it was announced at gamescom last year, S.T.A.L.K.E.R. 2 has been furnished with virtually no information. That's all apparently changed today.
A Q&A posted by developer GSC Game World on the game's official Facebook page has revealed a bevy of new information. Here are the best bits.
First off, the game will be offering a completely new story and will be powered by a completely new engine.
New characters will also be introduced, with some old ones making a comeback.
The developer stressed that it will be laying more focus on the survival element fans have come to love in the S.T.A.L.K.E.R. series.
Fans have also been assured that, even though the game has gone multi-platform, there will be no compromises when it comes to developing the PC version, and that they can actually expect it to be visually superior than its console counterparts.
New mutants will be making an appearance in S.T.A.L.K.E.R. 2, and you can expect the game to take place in the CNPP triangle, the cities of Chernobyl and Chernobyl 2, and lots of X-Labs and secret underground complexes.
GSC refused to confirm if Sidorovich will be making a comeback in the sequel, and also declined to put a number on the weapons present in the title.
The company has now confirmed, however, that the game will supprt DirectX 11.
You can read the full QnA over here.
S.T.A.L.K.E.R. 2 is in the works for PS3, 360 and PC, and has no release date.