Revisit Rapture in new trailer for Bioshock: The Collection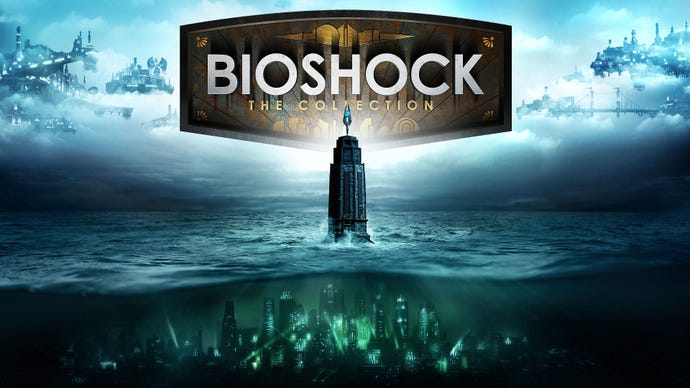 Explore BioShock: The Collection with this walking tour of some of Rapture's memorable sights and sounds.
Bioshock: The Collection is due next month on PC, PS4 and Xbox One, so it's about time we got a look at it. Behold the video above.
The trailer is a bit underwhelming, in my opinion; I'm not sure if we're just looking at footage of the remakes, or if there are splices from old trailers. The latter might explain why the video was only uploaded at 720p 30fps, even though one of the key selling points of the remaster is 1080p 60fps gameplay.
Anyway, less speculation, more press release bullet points. Bioshock: The Collection packs in Bioshock, Bioshock 2 and Bioshock: Infinite along with all single-player DLC and a video series with commentary from Ken Levine.
It'll be nice to have all three Bioshock games handy in one package, although it would also be nice to know what 2K intends to do with the property now that Irrational has disbanded.