Hooray! Resident Evil: Revelations 2 is a thing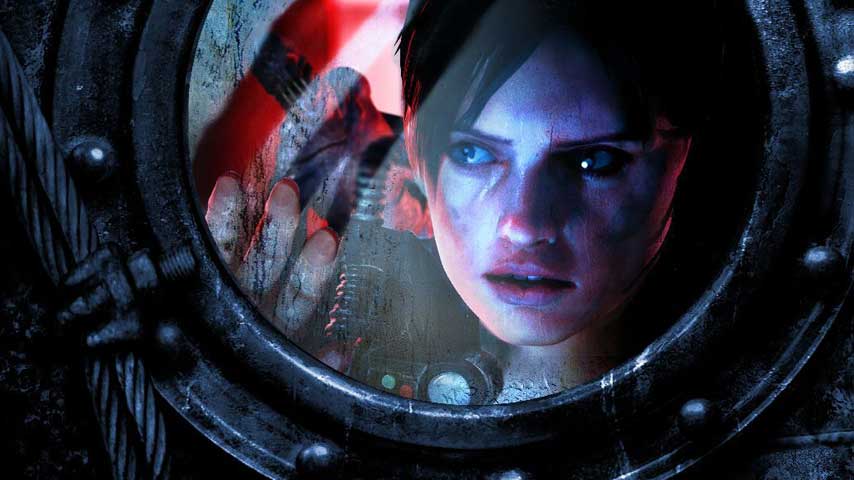 Resident Evil: Revelations 2 seems to be happening, and we can't say we're sorry to hear it.
A boxart image file showing the title "Resident Evil: Revelations 2" has turned up on the Xbox server.
Despite widespread reporting, at time of writing you could still go look at it and verify for yourself that it's on the Xbox.com domain.
We're not supposed to jump to conclusions of course but I think it's pretty safe to say that if the publisher has got as far as uploading boxart to platform websites an announce is not too far away.
I think it's pretty cool that Capcom hasn't announced Resident Evil 7 and is instead focusing on remakes and this spin-off series, because it shows it has listened to fan demand for old school horror experiences.
With Resident Evil 6 it tried to go back to those roots - returning to Raccoon City, focusing on core characters - but the gameplay was so heavily influenced by modern action genres that it fell a bit flat with fans. It was especially disappointing after all the old-school-roots rhetoric.
Meanwhile, the less-publicised Resident Evil: Revelations really was old school, and went down a treat. It feels like Capcom has thrown up its hands now and said "Okay! We thought we knew better than you what you wanted! But you want an HD version of the original Resident Evil and more games like Revelations! We get it!"
And a good thing, too.
The image above is from the first Resident Evil: Revelations. The image below is this magical boxart. I couldn't find a high res version, worst luck.
Thanks, Destructoid.