Red Dead Redemption 2 just got a new patch on PC, here's what it does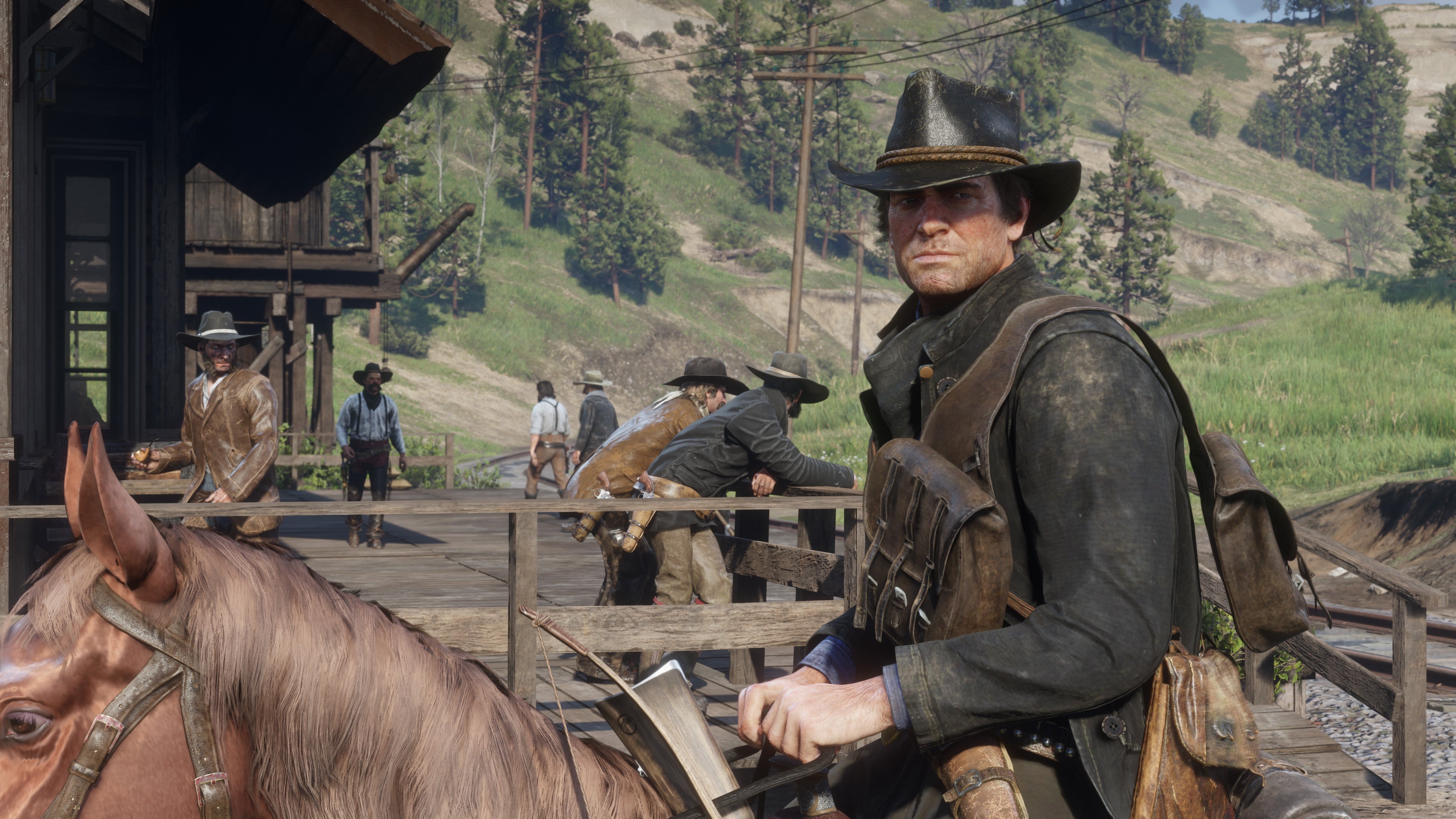 Red Dead Redemption 2 players on PC may have noticed that there's a new update.
Earlier today, Rockstar released a new patch for the PC version of Red Dead Redemption 2. It clocks in at 1.30GB, and comes a month after the most recent update.
Luckily, the developer put out the official patch notes alongside today's release. There are no amazing new features to get excited about; the notes are entirely about fixes to miscellaneous bugs.
The one that bears highlighting is a fix to a memory leak when running the game in DirectX 12, which would gradually cause all available RAM to be used up and crash the game. This would occur when playing Red Dead Redemption 2 for long periods of time, but it's now been fixed.
Read on below for the full change log.
Fixed a crash that could occur when launching the game on certain hardware configurations.
Fixed a crash that could occur when switching between output devices on system configurations with multiple graphics cards.
Fixed an issue that prevented the game from launching on some system configurations that used a dedicated AMD graphics card alongside an unsupported Intel integrated graphics device.
Fixed an issue that prevented the game from launching on some low-end system configurations when using DirectX 12.
Fixed an issue with a memory leak when using DirectX 12, leading to increased RAM usage and potential crashes during extended game sessions.
Fixed several random crashes that occurred during gameplay in Story Mode and Red Dead Online.
Rockstar shut down Red Dead Online and GTA Online servers for two hours on Thursday in honour of George Floyd, whose service took place at that time.