Research or make a coat out of a Legendary Gator this week in Red Dead Online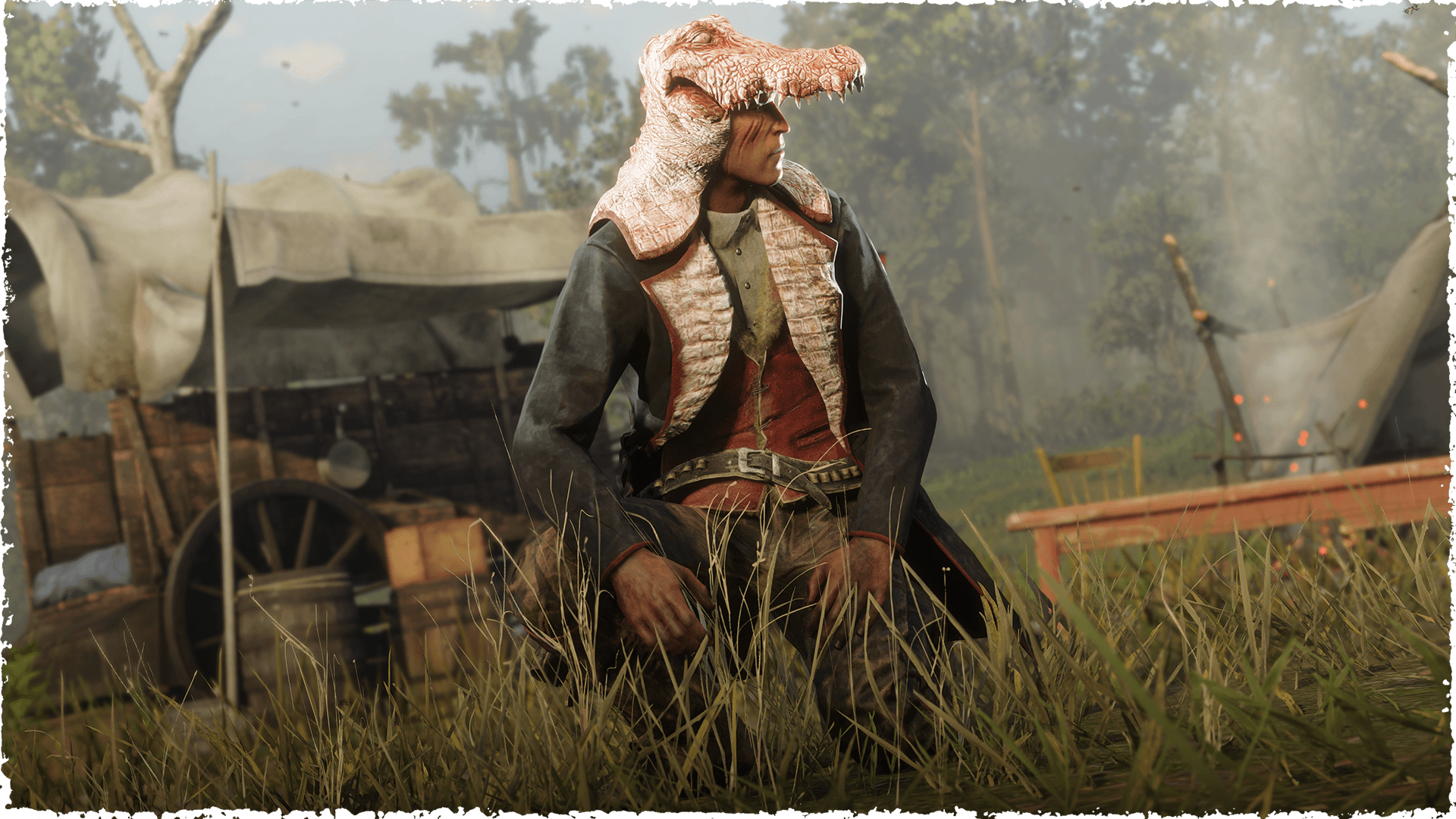 Hey Naturalists, there is a new Legendary animal in town this week in Red Dead Online.
Head outside of Saint Denis this week and find the Legendary Banded Gator this week in Red Dead Online.
Harriet has heard the creature has a taste for "human flesh" so it's best to stay as far away as possible while trying to tranquilize and research the creature. The new Sighting Mission is available for Naturalists at Rank 5 and above.
You can choose to sedate it for Harriet, or just shoot the thing and bring its skin back to Gus to make a coat of it.
Should you choose the latter option, it will also unlock the option to craft and purchase the Banded Coat.
This week, craft any coat in Gus' Store and get a reward for a Free Vest. Plus if you craft anything in his store this week, you will earn a reward for 25 Free Trader Goods. Craft a trinket and receive a reward for a free Poncho.
If you are looking for new duds, the catalog has new items such as new colorways for two sets of boots and a pair of chaps. You can also pick up the Hopsmere Cardigan and Mitehill Pants. Those looking for limited-time items can grab the Fernwater Coat and Hopeman Vest.
Naturalists can also take 5 Gold Bars off the Animal Field Guide, Legendary Animal Map, and Sample Kit. There is also a 30% discount going on for all Novice and Promising Naturalist Items and the Improved Bow.
Red Dead Online players who connect their Rockstar Games Social Club account to Prime will also receive the following rewards: 5 Free Legendary Animal Pheromones, 6,000 Naturalist XP, a free Wilderness Camp, and a free Katata Coat crafted from the Legendary Elk Hide.